Hunter to Hunter: Connective Conversations
September 2, 2020 - September 29, 2020
Zoom Webinar
---
Contact: For more information or questions, contact Katie Ockert at ockertka@msu.edu.
This webinar series will strive to bring hunters, researchers, and wildlife managers together to build relationships and engage in education, constructive dialog, and increased understanding through key presentations, panel discussions and structured question and answer segments. Participants would gain knowledge in Michigan deer hunting regulations, best practices for land management , disease mitigation, and safe home processing.
The Hunter to Hunter: Connective Conversations program will consist of five, 90 minute webinars held each Wednesday in September at 7 p.m.
Participants will be able to submit questions for the key presenters and panelists prior to the webinar session each week.
Topics will include (tentatively):
Sept. 2: Deer Hunting Regulation Development
Sept. 9: Current CWD Research
Sept. 16: Deer Management on Michigan Tribal Lands
Sept. 23: CWD Testing and Surveillance
Sept. 29: Home Deer Processing
This series will be available over Zoom. Instructions on Zoom software and setup will be sent in the confirmation email.
Related Topic Areas
Keweenaw County, Houghton County, Ontonagon County, Baraga County, Gogebic County, Iron County, Dickinson County, Menominee County, Delta County, Marquette County, Alger County, Schoolcraft County, Luce County, Chippewa County, Mackinac County, Emmet County, Cheboygan County, Presque Isle County, Alpena County, Montmorency County
Related People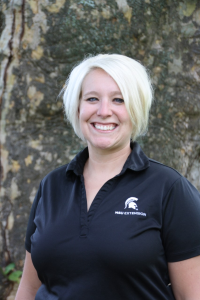 Katie Ockert MPA
ockertka@msu.edu
---