Innovation Seminar on Smart Buildings
October 25, 2017 3:30PM - 6:15PM
Lake Huron Room, MSU Union, 49 Abbot Rd, East Lansing, MI 48824
---
The School of Planning, Design and Construction and the College of Engineering are hosting the 2017 Innovation Seminar on Smart Buildings at Michigan State University, on Wednesday, Oct. 25, 2017, at 3:30 p.m. in the MSU Union. This prestigious event is organized by the German American Chamber of Commerce of the Midwest. The seminar will include presentations from select German companies and institutions, and will feature an expert speaker from the smart building sector in Germany. Additionally, there will be opportunities for students, their professors and the participating German company representatives to meet and network.
Presenting Companies:
Expert Speaker:
Enrica Oliva, M.Sc. Struct. Eng., Partner and COO, Director of Structures Group, Wer-ner Sobek New York Corp.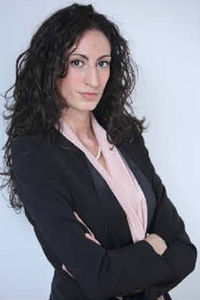 Get Directions