CANCELED: Institute of Agricultural Technology Commencement
March 29, 2020 1:30PM - 3:00PM
Wharton Center, 750 E Shaw Ln, East Lansing, MI 48824
---
Contact: Carol Fosburg
THIS EVENT HAS BEEN CANCELED DUE TO MSU'S RESPONSE TO THE NOVEL CORONAVIRUS.
READ MORE ON THE MSU 2019 NOVEL CORONAVIRUS WEBSITE.

---
From: Randy Showerman
Date: Thursday, March 12, 2020
Subject: IAT Graduation Update
Dear Institute of Agricultural Technology Community,
Effective yesterday at noon, Michigan State University moved all course instruction to remote delivery, suspending all face-to-face instruction in lectures, seminars and classroom settings through Monday, April 20.
Please note that all Institute of Agricultural Technology (IAT) courses instructed by MSU faculty at our partner community colleges need to follow MSU protocol and be taught remotely as well. To help educators make this transition MSU has developed a resource keepteaching.msu.edu. A second website is under development for all other employees at MSU that will support business units in remote workplace policies, tips and resources.
MSU has also announced it is not scheduling any new events with more than 100 individuals in a confined space during this same timeframe. Therefore, we will cancel IAT graduation in East Lansing on March 29. We are working with the College of Agriculture and Natural Resources to incorporate IAT graduation into Undergraduate Graduation on May 2. Please look for additional information about this as the date nears.
MSU is working with faculty and staff on how to instruct laboratory and performance classes, and the university will provide additional guidance in the coming week.
All MSU-related non-essential domestic travel, including in-state, has been suspended until April 20.
Please continue visiting www.msu.edu/coronavirus for updated information. There is a toll-free hotline to help address questions from our students, faculty, staff and parents: 888-353-1294. You can also reach out to me directly with any questions or concerns at 517-884-7331 or 517-974-6904 (cell).
I appreciate your patience as more information becomes available. This is a time for our community to come together, and I remain confident in our ability to navigate this difficult and uncertain period.
Sincerely,
Randy Showerman, IAT Director
---
Eligible students in the Institute of Agricultural Technology receive their program certificates at the IAT Commencement Ceremony.
Each graduate is recognized individually for their academic achievement.
Get Directions
Related People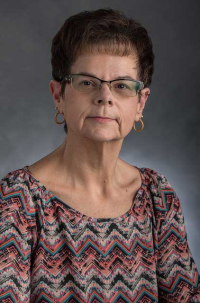 Carol Fosburg
517-355-0190
fosburg@msu.edu