POSTPONED: Intercultural CANR: Exploring Global Perspectives
March 20, 2020 10:30AM - 5:00PM
MSU Union, Third Floor, Mosaic Center and Huron Room
---
Contact: anr.dei@msu.edu or 517 432 1349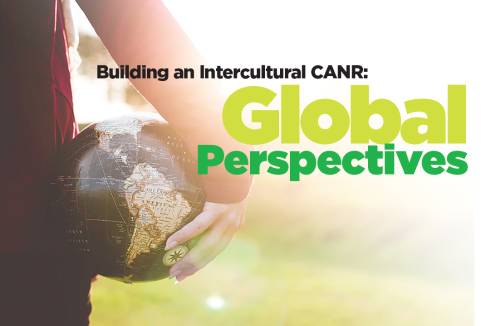 THIS EVENT HAS BEEN POSTPONED DUE TO MSU'S RESPONSE TO THE NOVEL CORONAVIRUS.
READ MORE ON THE MSU 2019 NOVEL CORONAVIRUS WEBSITE.

The Intercultural CANR: Exploring Global Perspectives event, organized by the Office of Diversity, Equity and Inclusion, builds knowledge within the CANR community about the breadth of international work being done, and how the multicultural identities of the researchers are deepening the academic conversation in all of our disciplines.
Through stories and hands-on experiences, CANR professionals will have the opportunity to explore how multicultural perspectives add value to the work we do, and how to navigate the cultural dynamics that add richness to our professional networks.
The CANR pioneers advancements to tackle some of the world's biggest problems related to food, health and the environment. This event includes nominated and self-nominated participants from across the college.

Agenda
10:30-

11:30

a.m.:

Graduate Poster Session

11:30

a.m.:

Welcome remarks and lunch

1

-

4

p.m.:

Global Tour

:

Small groups

will cycle through a "w

orld tour" of

conversations

and

presentations by scholars who work with partner

communities around the world.

4:30-

5

p.m.:

Closing presentation/discussion on how to leverage this experience to create a more inclusive environment for all employees and students at MSU.
---
Leadership of CANR units will nominate the majority of participants for this portion of Intercultural CANR: Global Perspectives.
If you are interested in being nominated, please contact your CANR unit leader. For questions about the nomination process, contact anr.dei@msu.edu.
---
Intercultural CANR is a college initiative involving a series of events hosted by the Office of Diversity, Equity and Inclusion (ODEI) as a way to make space and explore aspects of our identities that are talked about less in our conversations about inclusion.
Get Directions
Related People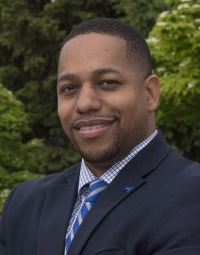 Quentin Tyler PhD
tylerque@msu.edu
---