Interviewing Potential Volunteers
March 15, 2019 - December 9, 2019
---
Contact: Jodi Schulz, schulzj@msu.edu or Christine Heverly, sisungch@msu.edu.
Training Description:
Do you screen potential adult volunteers? Do you know what you're looking for when you read those references and volunteer applications? What should you follow up on or maybe ask some additional questions about during the interview. The interview process is a critical part of the screening process and one of discovery. Join us for the opportunity to actively participate in a hands-on workshop focused on fine-tuning your skills for interviewing volunteers. Workshop participants will:
Understand the importance of reviewing references and applications
Discuss common interview challenges
Discover the expectations the volunteer has for their experience
Ask appropriate and relevant interview questions
Identify potential "red flags"
Learn to conduct effective interviews
Get to know your volunteers
Join us for learn more about screen volunteers and practice asking those important questions.
Who Should Attend:
All MSU Extension Staff who screen volunteers and process volunteers through the Volunteer Selection Process.
Time:
9 a.m. – 3 p.m. Lunch not included but a break will be provided to get lunch or bring your own.
When:
Friday, March 15 - Kent County MSU Extension Office, 775 Ball Ave. N.E. Grand Rapids, MI 49503
Wednesday, April 17 - Isabella County Building, 200 N. Main St. 3rd Floor Room 320 Mt. Pleasant, MI 48858
Wednesday, May 22 - Upper Peninsula-Please Reach out to Jodi Schulz and Christine Heverly about this option as it is part of 4-H staff training
Friday, June 28 - Verkuilen Building 21885 Dunham Rd., Clinton Township, 48036 in the Assembly Rooms A & B
Monday, Aug. 19 - Saginaw Valley Research Center, 3775 S. Reese Rd., Frankenmuth, MI 48734
Tuesday, Sept. 10 - Muskegon Community College, 221 S. Quarterline Rd., Muskegon, MI 49442 in Room 1218
Thursday, Oct. 10 - Grand Traverse MSU Extension Office, 520 W. Front St. Suite A Traverse City, MI 49684 in the lower level conference room
Tuesday, Nov. 19-Vicksburg Community Center, 101 S. Main Street, Vicksburg MI 49097 in Merritt Harper Room (downstairs conference room)
Monday, Dec. 9 - MSU Federal Credit Union, 4825 Mt. Hope Rd., East Lansing, MI 48823

Cost:
Free for MSU Extension Staff
$50 for Non-MSU Extension staff
Trainers:
Christine Heverly
Extension Educator
sisungch@msu.edu
Jodi Schulz
Senior Extension Educator
schulzj@msu.edu
Related Topic Areas
Keweenaw County, Houghton County, Ontonagon County, Baraga County, Gogebic County, Iron County, Dickinson County, Menominee County, Delta County, Marquette County, Alger County, Schoolcraft County, Luce County, Chippewa County, Mackinac County, Emmet County, Charlevoix County, Cheboygan County, Otsego County, Presque Isle County
Related People
Jodi Schulz
989-895-4026 ext 2
schulzj@msu.edu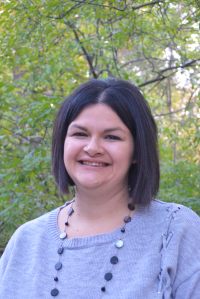 Christine Heverly
989-227-6454
sisungch@msu.edu