Investigating Food with Science-Wednesdays: September 9th-December 16th
September 9, 2020 - December 16, 2020
Zoom Webinar
---
Contact: For more information, contact Kellie Jordan at jorda136@msu.edu.
"Investigating Food with Science: The Science Behind Food Safety" an after school program exploring how cooking is an experiment and baking is a science. Each week MSU Extension educators will explore the science behind food-related topics and food safety along with a fun, kid-friendly recipe or experiment demonstration. The demonstrations will be designed for youth to experiment at home if they desire, and provide the youth a chance to share their experience the following week.

Join us online via Zoom using your laptop, tablet, smartphone, or any device with internet access.
This is a free workshop, taught by MSU Extension food safety educators.

Sept. 9, 2020 - What can happen to your lunch!
Sept. 16, 2020 - Why does fruit turn brown?
Sept. 23, 2020 - How does popcorn pop?
Sept. 30, 2020 - Oil vs. Water!
Oct. 7, 2020 - Slimy lunch meat!
Oct. 14, 2020 - How long can you hold your breath?
Oct. 21, 2020 - Is chocolate a fruit?
Oct. 28, 2020 - How many seeds in a pumpkin?
Nov. 4, 2020 - How does grass turn into milk?
Nov. 11, 2020 - Can you make a crystal out of sugar?
Nov. 18, 2020 - Why does turkey make you tired?
Dec. 2, 2020 - Can you make a volcano?
Dec. 9, 2020 - Making a bird feeder!
Dec. 16, 2020 - Candy cane ornaments!
Related Topic Areas
Related People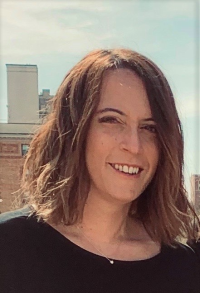 Kellie Jordan
jorda136@msu.edu
---