Learning Exchange Series: Dimensions of Urban and Community Forestry
June 7, 2023 3:00PM - 4:00PM
https://msu.zoom.us/webinar/register/WN_CSatVc3BRQudr6tInLqUpA
---
Title
Dimensions of Urban and Community Forestry
Speakers
Asia Dowtin, Assistant Professor, Urban Forestry, MSU Department of Forestry

Asia Dowtin is an Assistant Professor of Urban Forestry in the Michigan State University Department of Forestry. Her work explores the relationships that exist between urban forest structure, spatial context, and water and nutrient cycling in metropolitan areas. Through this work, she aims to broaden our understanding of the influence that species composition, related physical tree traits, and surrounding land use have on urban forest function and ecosystem service provision. Her work at Michigan State University includes research, teaching, and extension related to urban and community forestry, with her extension efforts largely focused on creating educational and workforce development programming for K-12 students and adult learners. She holds a B.S. in Meteorology from the State University of New York College at Oneonta, and an M.S. and Ph.D. in Physical Geography from the University of Delaware. In her free time, Asia puts forth exceptional effort to find great places to eat around the Lansing and Detroit, Michigan areas (and is always open to new suggestions!).

Beattra Wilson,

Assistant Director for Cooperative Forestry, USDA Forest Service

Beattra Wilson is the Assistant Director for Cooperative Forestry at USDA Forest Service in Washington, DC. As national lead for the agency's Urban and Community Forestry Program, Ms. Wilson oversees program policy, budget, partnership development and strategic and equitable delivery of federal and state urban forestry programs. Under her leadership, the Urban and Community Forestry Program budget has surged from $32 million dollars to over $1.5 billion dollars in the fiscal budget and the Inflation Reduction Act funding. Over the years, Ms. Wilson has built a solid career administering conservation cooperative assistance programs at regional and national offices, and has served on boards and committee to advance environmental justice, conservation workforce diversity and customer experience. Ms. Wilson has completed White House detail assignments to the Council on Environmental Quality and Office of Management and Budget and co-chaired the Secretary of Agriculture's Executive Committee for 1890 Land Grant Historically Black Colleges and Universities. Ms. Wilson has a Bachelor's Degree in Urban Forestry and a Master's Degree in Public Administration.
Description
Asia Dowtin
Assessing and Planning for Ecosystem Service Provision in Urban Forests
Urban trees provide an array of ecosystem services, including stormwater mitigation and the storage and sequestration on carbon. While provision of these services is a satisfactory benefit to the communities in which trees are planted and established, it is possible that service yield can be optimized by strategic selection and management of urban trees, in addition to sound assessment of trees that currently comprise the urban forest. In this talk, Dowtin will utilize a Michigan-based case study to review the methods that have been used to quantify ecosystem service provision by urban forests. Dowtin will also review strategies that municipalities can utilize to better prioritize sound collection of urban forest inventory data that can subsequently be used to assess and plan for optimized ecosystem service provision by the urban forest.
Beattra Wilson
The USDA Forest Service, Urban and Community Forestry Program is investing a historic $1 billion to deliver equitable access to trees and the associated benefits they provide to human health, the environment, and the economy in disadvantaged cities, towns, and tribal communities across the country.
Modern technology will help ensure this funding is dispersed in areas that are most in need. The White House Climate and Economic Justice Screening Tool (CEJST), EPA Environmental Justice and Screening Mapping Tool (EJScreen), EPA EnviroAtlas Interactive Map, Opportunity Zones), and other government sponsored vulnerability tools are mandatory in identifying at-risk and disadvantaged communities.
The funding is available to community-based organizations, tribes, municipal and state governments, nonprofit partners, universities, and other eligible entities as they work to increase tree cover in urban spaces, while bolstering their resilience to extreme heat, storm-induced flooding, and other climate impacts.
Registration
Registration for this session will remain open until the date of the webinar, June 7th, 2023. Click below to register for this session.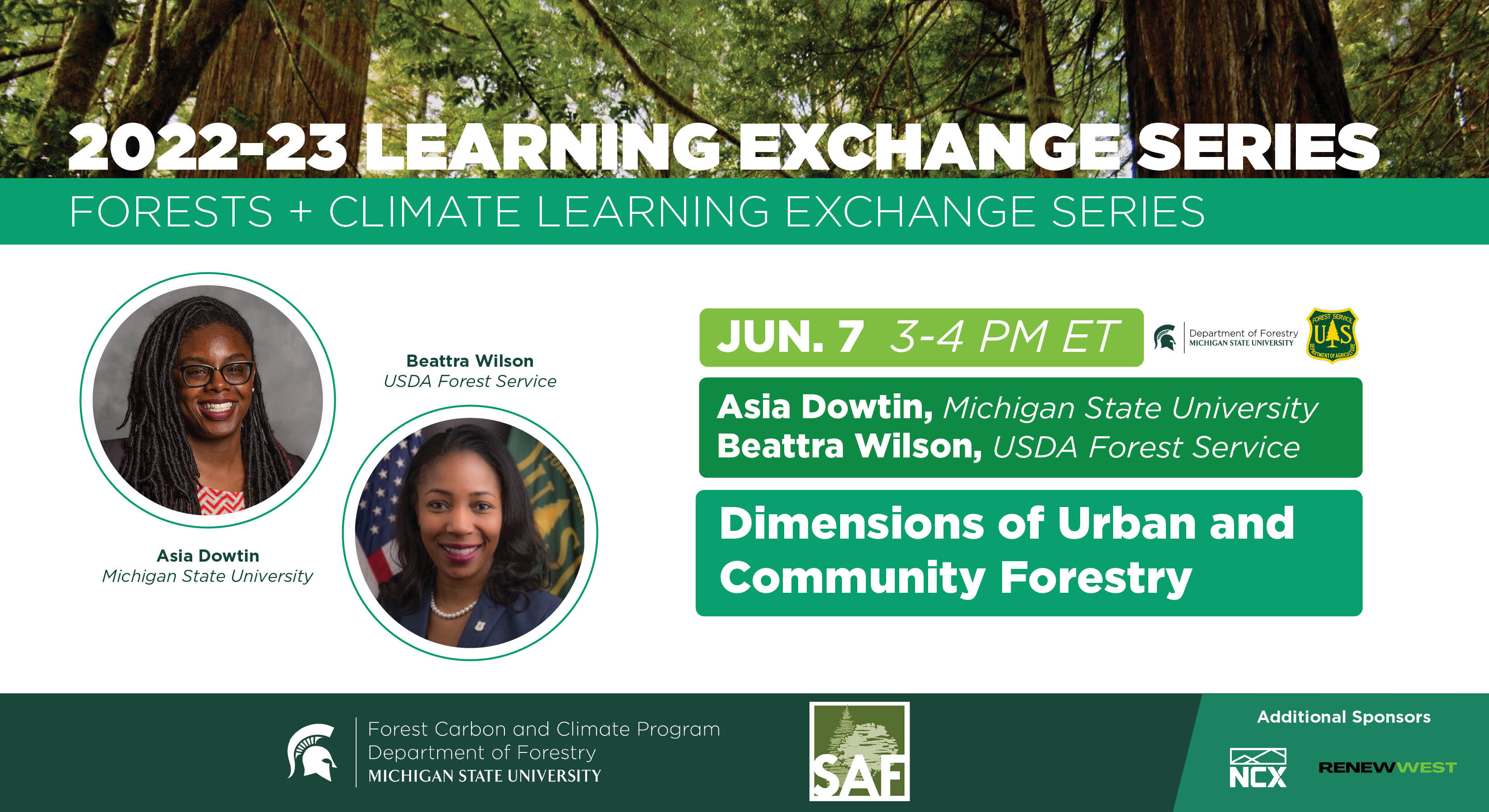 ---