Life of the Straits Winter Edition 2021 - Feb 9
February 9, 2021 6:00PM - 6:30PM
Virtual
---
Contact: For questions or registration support, contact Elliot Nelson at elliotne@msu.edu or 906-322-0353
Overview:
This program is specifically developed for youth 8-12 years old in mind, but is open to whole families. The program will take place on Zoom on Tuesday and Thursday evenings through Jan 26 - Feb 9. Each program will be a short series of fun filled info sessions on amazing features of the Straits of Mackinac and the wonderful winter activities you can take place in there. Each week we will cover how to dress properly for the activity and how to participate in the activity. After the first 15 minutes we will open it up to a fun Q&A and sharing session. Throughout the series we will also be encouraging families to participate in our Snowmanship contest where families submit pictures of a snow sculpture that they design and create (think snowman, snow fort, snow kitten, etc). At our final event we will announce the winner of the Snowmanship contest!
Dates/Topics:
Feb. 9 - Cross Country Skiing
Access:
After registering, you will be emailed a link to access a Zoom meeting. You will need internet access and a desktop or laptop with a webcam and microphone, or a smartphone with the Zoom app to access the webinar. Each webinar will start out with cameras and microphones turned off, but at the end during the Q&A all participants will have their cameras and microhphones activated to allow interaction. In addition, all proper security measures will be taking place that will prevent any security issues.
Get Directions
Related People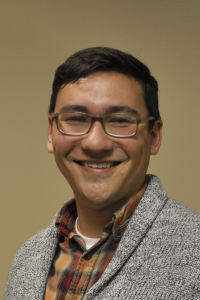 Elliot Nelson
elliotne@msu.edu
---