Meeting Deer's Nutritional Needs Through Food Plots
April 13, 2021 7:00PM - 8:00PM
Virtual
---
Contact: For information, contact Katie Ockert at ockertka@msu.edu
Have you wondered what to plant in your food plot? What forage plant is best for deer? Or how deer decide what to eat? If you have not, you'll want to join Jacob Dykes for a one hour webinar that will help you understand the nutritional needs of deer, how to build successful food plots, why there is no "magic bullet" forage, and why there is no substitution for good habitat management!
Jacob Dykes was born and raised in Amory, MS where he spent most of his time hunting and fishing. His love for the outdoors led him to pursue a career in natural resources. He earned his bachelor's and master's degree in wildlife sciences from Mississippi State University in 2013 and 2018, respectively. While pursuing his master's degree, Jacob led a research project evaluating how plant nutrients influenced white-tailed deer diets. Jacob used common planting practices and popular food plot forages to investigate deer forage preference and how preference changed with plant nutrients. Jacob is currently pursuing a PhD at the Caesar Kleberg Wildlife Research Institute in Kingsville, TX where he studies the effects of heat on white-tailed deer behavior and competition with cattle.

Dykes will focus on four key points during this webinar:
1) Understanding deer nutritional needs
2) Why the "magic bullet" forage doesn't exist
3) How to build a successful food plot
4) No substitute for habitat management

Join in this interactive, informative session before planting season in Michigan!


Related People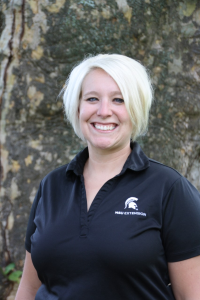 Katie Ockert MPA
ockertka@msu.edu
---