Mending the Stress Fence 11.23.21 8am
November 23, 2021 8:00AM - 9:00AM
Online
---
Contact: Holly Tiret, tiret@msu.edu
Mending the Stress Fence
Farm Stress Workshop
November 23, 2021 from 8:00-9:00 AM EST
There are several uncontrollable risk factors that may cause stress for farmers, farm workers and agricultural professionals. Many farmers face financial problems, market uncertainties, farm transfer issues, production challenges and communication barriers. You may know farmers who struggle with stress, anxiety, depression, burnout, indecision or suicidal thoughts.
This short program will help participants create self-awareness and provide you with tools and resources to help those in need.
OBJECTIVES
Understand signs and symptoms of stress in agriculture.
Learn the eight dimensions of wellness.
Learn how to ask open-ended questions.
Improve understanding and awareness of the warning signs of suicide and resources to help support someone in need.
Presenters:
Holly Tiret, tiret@msu.edu
Phil Kaatz, kaatz@msu.edu
Paola Bacigalupo Sanguesa, paolabs@msu.edu
Kris Swartzendruber, swartze6@msu.edu
This is a live online Zoom webinar. You will be sent a link and passcode when you register.
Related People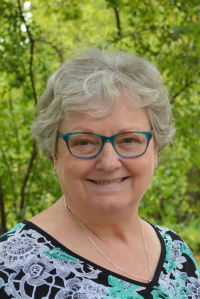 ---