Michigan Farm to Institution Network Virtual Network Meeting
December 15, 2021 9:30AM - 11:00AM
Zoom
---
Contact: Colleen Matts, matts@msu.edu
What's on Your Mind, Virtual Network?
What a year it has been! Take some time to reflect on your experience in local food this year and provide direction to the Michigan Farm to Institution Network's (MFIN) course beyond 2021.
MFIN is a space for learning, sharing, and working together to get more local food to institutions. Beginning in 2019, MFIN gathered feedback from you – our network members – on what our role should be going forward. Over the past year, we have used that feedback to develop aims, values, and priorities to guide our future work. This process needs your input before we roll out our plans in 2022, so save the date to join us for our last virtual network meeting of the year.
This meeting is brought to you by the Michigan Farm to Institution Network, which is coordinated by the MSU Center for Regional Food Systems with support from MSU Extension.
Related People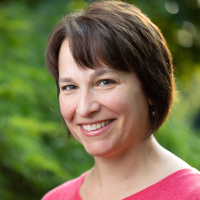 ---