Michigan 4-H Dog Program's Walk Across Our State Challenge
April 15, 2021 - May 31, 2021
Registration Deadline: April 20, 2021 - 11:45PM
Virtual
---
Contact: For more information contact Nikki Hersch at herschni@msu.edu.
Challenge begins April 15, 2021 and finishes May 31, 2021
Eligibility
Youth and adults may participate. If adults are competing as a team, their team must include at least (1) 4-H youth member. Out of state participants are also welcome.
Divisions
Individual Division*: For those that want to participate competitively as an individual. All participants must register as an individual.
Team Division*: A full team consists of 5 members. A family unit can be considered a team. Counties may participate as a team. Counties may have multiple teams. If participating as a team, select a team name and a team captain. The team captain will need to have e-mail access and will be responsible for submitting their team's mileage every week. All participants must register as an individual as well.*Participants may register for both the individual and team divisions.
Mileage
If you register after challenge begins, back miles will not be accepted. Any miles spent walking your canine count. This includes, but is not limited to: showing, walking trails, walking in the yard, dog park etc. Participants may log miles with multiple dogs. Miles are tracked per person, not per dog. Teams do not have to walk together. Your miles can be logged separately but must be turned in to the Google form by the team captain weekly. When walking please keep safety measures, trail etiquette and social distancing protocols in mind.
Educational Opportunities
Based on the collective miles traveled by all participants, event organizers will track the virtual progress as we travel across the state of Michigan. Michigan geography, history, and fun facts will then be shared with participants via email and social media weekly.
Recognition
Top placing individuals and teams will be recognized.
All participants receive a participation certificate at the end of the challenge no matter your accrued mileage, or participation level.
Cost
Individual - $5.00
Team - $25.00 ($5/team member)
There are no refunds for entry fees.
Entry will not be considered eligible for awards until your registration is complete and payment have been received.
Submitting Mileage
Submit mileage will be through a Google Form, the form will be sent on completion of the registration. Individuals must report their miles each Monday by noon EST. Form Submissions received later than Monday by noon will forfeit that week's miles.
Reminder: You do not have to walk together as a team. Miles can be logged separately but turned in by the team captain by Monday at noon!
Apps that you may find helpful logging mileage. It is not a requirement to use apps mentioned below.
Map My Walk or Map My Dog Walk
Walkmeter Walking & Hiking
Fitbit App Mobile Tracker
Dog Walk- Track your Dogs Walks!
AllTrails - Can be used to find dog friendly hiking trails.
We encourage you to take pictures, post on social media, using hashtags #4HatHome #WalkAcrossMIChallenge #4H
Registration for this event has closed.
Related People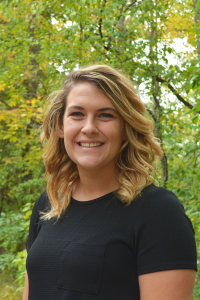 ---