Michigan 4-H Sights and Sounds of Nature
July 12, 2021 12:00AM - 11:59PM
Registration Deadline: June 30, 2021 - 11:59PM
GooseChase App
---
Contact: Katelyn Golembiewski and Tonya Pell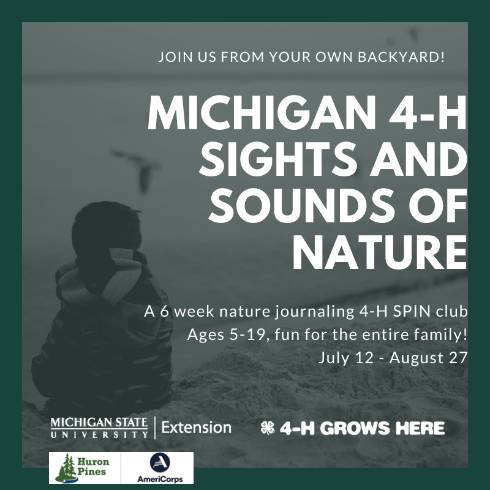 July 12 thru Aug. 27, 2021
MI 4-H Sights and Sounds of Nature Program
Michigan youth/families are invited to become mindful and engaged in nature during July and August 2021 by completing nature journaling prompts each week using the app GooseChase. Each week new prompts will be released on the app that will encourage youth and families to discover the natural world around them while learning some mindfulness techniques to help with stress and anxiety. Individuals are encouraged to purchase, create or find a journal to use for this club. Teams will be able to share images or videos of their journal entries using GooseChase with other participants from around the state.

Any youth 13-19 can download the GooseChase app to their phone or tablet; younger youth or youth without a phone or tablet can partner with an older sibling or parent/guardian to play as a Team. When registering, please register with the youth name and include Team details if more than one youth or youth and adult will be playing together as a team. Each individual youth participant will need to be registered separately, even if they will be playing together on the same team. Please download and register in the app first so that upon registering you will be able to list the username you already created in the GooseChase app. Usernames should be youth first and last name (example: johnsmith). NOTE: Common names may need additional characters for a user name (example: johnsmith123). If playing as a team, please use the primary user first and last name. Usernames in the app that do not match this registration username will not be eligible for prizes. Inappropriate usernames will not be allowed entry into the game.

Prizes will be given away each week to participants who complete missions.
Registration for this event has closed.
Get Directions
Related People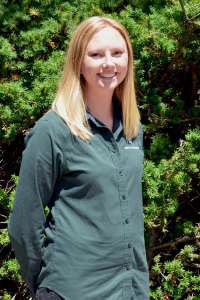 Katelyn Golembiewski
burnska9@msu.edu
---