Michigan Beekeeping Webinar August 2021
August 16, 2021
---
Contact: Ana Heck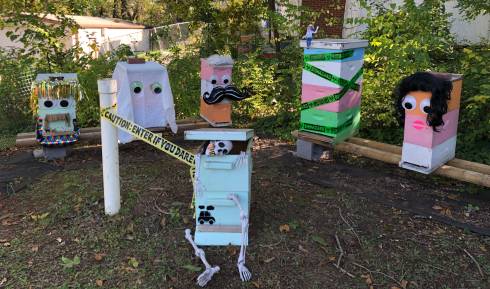 Please join Michigan State University's Apiculture Team for our 2021 Michigan Beekeeping Webinar Series!
Thank you to the Southeastern Michigan Beekeepers Association for sponsoring this webinar!
Dr. Jennifer Tsuruda will present on Jennifer's Apiary Vacation Slideshow: a lighthearted overview of activities in the apiary over a year, with biology mixed in.
Jennifer Tsuruda is an Assistant Professor and Apiculture Specialist in the University of Tennessee's Department of Entomology and Plant Pathology. She supports the beekeeping industry through the UT Master Beekeeping Program, field days, and other Extension programming for stakeholders and agents, while also researching ways to improve honey bee health through beekeeper management decisions and foraging resources. Prior to joining UT, she researched associations between foraging behavior, sensory responsiveness, and reproductive physiology in honey bees; as well as breeding for and genetically mapping behavioral resistance against parasitic Varroa mites. Jennifer is chair of the Heartland Apicultural Society, a board member of FieldWatch, past president of the American Association of Professional Apiculturists, and serves on her department's diversity and inclusion committee.
Sign up for MSU's Pollinators and Pollination Event's Newsletter. Visit our webinar page for information on Michigan State University Apiculture webinars.
All dates, times, presenters, and topics are subject to change and cancelation.
Michigan State University is committed to providing equal opportunity for participation in all programs, services and activities. Accommodations for persons with disabilities may be requested by contacting the event contact, Ana Heck, two weeks prior to the start of the event. Requests received after this date will be honored whenever possible.
Photo credit: Jennifer Tsuruda
Related People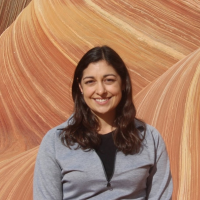 ---