Michigan Beekeeping Office Hours Webinar: Spotted Lanternfly
October 19, 2022 7:00PM - 8:00PM
---
Contact: Ana Heck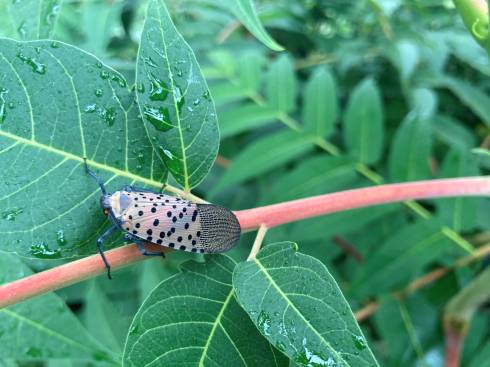 Join Michigan State University's Apiculture Team for our 2022 Michigan Beekeeping Office Hours!
Our October webinar will focus on spotted lanternfly, an invasive pest that has been found in Michigan. Pennsylvania has dealt with spotted lanternflies for years and can offer its experience to Michigan beekeepers on what they may be able to expect. We will hear from Dr. Robyn Underwood, Apiculture Extension Educator at Penn State, on what the pest means for beekeepers and what beekeepers can do.
Dr. Underwood's presentation will be recorded and posted to the Michigan State University Beekeeping YouTube channel. Please note that it may take our team some time to edit and upload the recording.
After the webinar, the MSU Apiculture Team will answer questions about seasonal beekeeping topics.
Register for the 2022 series of Michigan Beekeeping Office Hours webinars.
All sessions are subject to change and cancelation.
Staying connected with MSU Extension and Michigan Pollinator Initiative
Accessibility accommodations
Michigan State University is committed to providing equal opportunity for participation in all programs, services and activities. Accommodations for persons with disabilities may be requested by contacting the event contact, Ana Heck, two weeks prior to the start of the event. Requests received after this date will be honored whenever possible.
Related People
---