Michigan Conservation Stewards Program - Northern Michigan Fall 2019
September 10, 2019 - October 22, 2019 Tuesdays 9/10 - 10/22 6 p.m. - 9 p.m. (in-person sessions), Saturdays 9/21 & 8/12 9 a.m. - 4 p.m. (field sessions)
Kirtland Community College 4800 West 4 Mile Road Grayling, MI 49738 989-275-5000
---
Contact: Julie Crick
Thank you for your interest in the Michigan State University Extension Michigan Conservation Stewards Program (CSP), a volunteer leader training program for those who are enthusiastic about learning science-based ecosystem management principles and sharing this knowledge with others to help improve Michigan communities. CSP is ideal for individuals interested in Michigan's natural communities, current conservation issues, outdoor recreation, nature study, natural area management, and a variety of other topics such as lake/stream monitoring and habitat restoration. Through participation in this program, you will learn essential strategies to help restore and conserve ecosystems in throughout Northern Michigan.
Becoming a Conservation Steward involves the completion of the following:
Classroom and field-based training led by experts in various fields of conservation and natural resources, including lectures, interactive learning and field experiences;
Self-paced online learning modules provided via Michigan State University's D2L course management interface which participants will complete on their own time; and
Volunteer service in the form of an in-class Capstone (applied) Project as well as additional community volunteer service related to restoring and conserving Michigan's ecosystems.

Northern Michigan Conservation Stewards Program Planners
Kirtland Community College and Michigan State University Extension.
Instruction is provided by Michigan Natural Features Inventory, Michigan State University Extension, and a variety of local experts.
Tuesday evening class sessions location:
Kirtland Community College
4800 West 4 Mile Road
Grayling, MI 49738
989-275-5000
There is no charge for parking at the facility.
Throughout the course, you will be visiting ecologically diverse locations that highlight the natural ecosystems of northern Michigan.
The 2019 CSP Northern Michigan Summer/Fall Session consists of approximately 40 hours of instruction:
Eight in-person sessions (24 hours of instruction) will be held on TUESDAY EVENINGS from 6 - 9 p.m.:

September 10: Program Introduction; Capstone Project Partner Introductions
September 17: Aquatic Ecosystems: Lakes, Wetlands and Streams
September 24: Michigan Conservation Heritage
October 1: Ecological Foundations
October 8: Terrestrial Ecosystems: Forestlands
October 15: Ecosystem Threats: Climate Change
October 22: Capstone Projects & Commencement- Kirtland Community College

Two FULL-DAY FIELD SESSIONS (14 hours of instruction) will be held on SATURDAYS from 9 a.m. - 4 p.m.):
September 21: Aquatic Invasive Species, location TBD
October 12: Forests and Forested Wetlands
Five SELF-PACED ONLINE LEARNING MODULES (approximately 10 hours of self-paced material) will cover the following content:

Michigan's Unique Conservation Heritage & Making Choices for Natural Resources Management
Ecology 101
Forests and Forest Ecosystems and Management
Introduction to Lake and Wetland Ecosystems & Management
To become a certified Michigan Conservation Steward, participants must fulfill the following requirements:
Attend all classes (indoor and outdoor field experiences) and complete online learning modules
Complete a minimum of 40 hours of volunteer conservation service within one year (including hours spent on in-class Capstone Project)
Comply with the MSU Extension Volunteer Agreement and Code of Conduct.
To maintain status, Michigan Conservation Stewards must complete the following annually:
20 hours of volunteer conservation service on approved projects
8 hours of advanced training
Comply with the Michigan Conservation Stewards Program Manual of Policies and Procedures and the Conservation Stewards Program Volunteer Agreement and Code of Conduct
Program Registration Fee
$250
Scholarships are available by contacting Julie Crick at crickjul@msu.edu for more information.
Last date to register is Aug. 27, 2019. A full refund minus a $25 cancellation fee will be assessed to those requesting a refund on or after Aug.27, 2019 and up to seven business days prior to the start of class. No refunds will be issued six or less days prior to the start of class. Partial financial aid may be available. Please see "Scholarships" section below.
For complete program details please visit the Michigan Conservation Stewards Program page.
Related Topic Areas
Natural Resources, Otsego County, Kalkaska County, Crawford County, Roscommon County, Climate Change & Variability, Master Gardener Program, Forestry, Conservation Stewards Program, Fisheries & Wildlife, Invasive Species, Lakes, Streams & Watersheds, Water Quality
Get Directions
Related People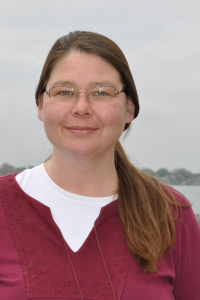 Julie Crick
989-275-7179
crickjul@msu.edu