Michigan Good Food Fund Pitch at Start Garden's 5 x 5 Night
August 30, 2022 5:00 PM
Registration Deadline: August 22, 2022 - 11:59PM
Start Garden, 40 Pearl St NW #200, Grand Rapids, MI 49503
---
Contact: Jamie Rahrig
MSU Center for Regional Food Systems is proud to partner with Start Garden, GROW, and the MSU Product Center to offer a 5 x 5 Night, a statewide competition for good food and farm businesses to "pitch" their business story in 5 minutes.
We are looking for food and farm businesses aligned with Michigan Good Food Fund's mission (offers healthy, affordable food; includes racial diversity in ownership and/or employment; and is environmentally conscious). If you think your business is a fit, submit your idea for the August event by applying on the Start Garden website between July 27 and August 22. Five applicants will be selected to pitch in front of a live audience and have the chance to win $5,000! The competition will be held at a live event, August 30, 5 PM at Start Garden, 40 Pearl Street Grand Rapids.
Grow will provide the top 5 with free access to Initiate Prosperity, an online learning platform for entrepreneurs, with resources to support everything from social media strategy to financial analysis to hiring.
For more information on the Michigan Good Food Fund, contact Jamie Rahrig at rahrigj1@msu.edu.
Are you wondering how to develop and give a pitch? Check out these resources, and others online, to help you craft a successful pitch!
Tips on developing a strong business pitch by Kendra Wills, MSU Extension
Cook, share, and prosper, prerecorded session from the MSU Product Center's Cook, Share, Prosper, (Sharing Your Pitch), featuring Bri Makaric, Founder, BRITE bites
Get Directions
Related People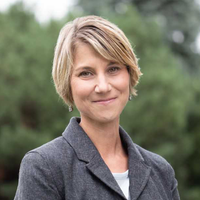 ---