Michigan Inland Fishing Guide Workshop
February 17, 2022 7:00PM - 9:30PM
---
Contact: Daniel O'Keefe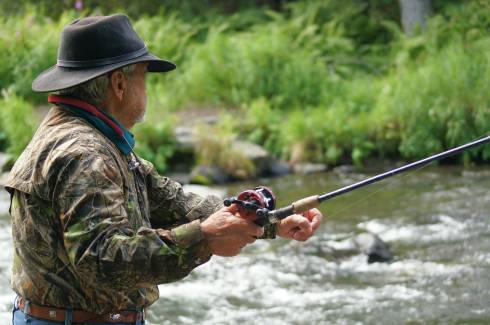 Michigan Inland Fishing Guide Workshop
Thursday, Feb 17, 2022
7 - 9:30 p.m. ET
Location: Zoom


Michigan Sea Grant is hosting this event as a follow-up to a guide survey we conducted last year. The survey found that many guides are concerned with overcrowding on rivers, increasing pressure on steelhead populations, unlicensed guides, low standards for safety within the guiding industry, and a need for additional law enforcement in some areas.
The workshop will present an opportunity to discuss these issues along with three relevant bills that were introduced to the Michigan House of Representatives in October (H.B. 5358, 5359, 5360). These bills are similar to a 2020 bill package that contained provisions related to guide licensing, fees, safety standards, and mandatory reporting of catch and effort.
Guides also reported an average of 22% revenue loss from 2019 to 2020 due to the pandemic and related restrictions. Although the first CARES Act did not include relief funds specific to Great Lakes fisheries, CARES Act II did include funds that are available to Michigan inland fishing guides who lost at least 35% of their revenue from lost trips in rivers open to salmon and steelhead migration.
Michigan Department of Natural Resources mailed CARES Act II funding applications to guides in December 2021, with a deadline to apply by February 28. Dawn Fedewa processes CARES applications for DNR, and she will be available after the workshop to offer individualized assistance.
AGENDA:
7:00 – Introductions
7:10 – Inland Guide Survey Results and GL Angler Diary (Dan O'Keefe, Extension Educator, MI Sea Grant)
7:30 – Overview of Fishing Guide Bills (Amy Trotter, Executive Director, MUCC)
8:00 – Online Reporting Discussion (Donna Wesander, Charter Fishing Program Specialist, MDNR)
8:20 – TBA
8:40 – Reviving the Michigan River Guides Association (Ed McCoy, Mangled Fly)
8:50 – CARES Act II Application Process for Guides (Dawn Fedewa, Financial Manager, MDNR)
9:00 – Adjourn
9:00-9:30 – CARES Act II Application Q&A and one-on-one assistance (Dawn Fedewa, MDNR)
Related People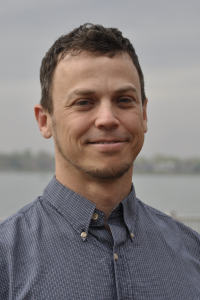 Daniel O'Keefe
okeefed@msu.edu
---