Michigan Master Naturalist: Southeast Michigan
April 18, 2020 - October 3, 2020
---
Contact: Beth Clawson
Program
This program is open to anyone who has an interest in the great out of doors! Participants in the "Michigan Master Naturalist" program will gain a greater understanding of the natural environment and conservation techniques while learning the flora native to Michigan. Throughout the program, local volunteer opportunities may become apparent. Participants can take an active role in implementing what they have learned throughout their neighborhoods and in their own backyards.
Locations
The six sessions will be taught in both indoor and outdoor settings. The outdoor sessions will be lead on foot in a wide variety of locations including well-known (or somewhat secretive) parks, native preserves and bogs throughout the local training area. Some locations may have steep or rough terrain. These sessions will run from 1 - 4:30 p.m. each Saturday date.
Topics/Dates for SE Michigan Region 2020:

April 18 - Intro/Bringing Nature Home/Forests
May 9 - Michigan Mammals/Spring Forest Plants/Glacial Interlobate
June 20 - Wetlands/Amphibians
July 18 - Meadows/Reptiles
August 15 - Oak Habitats/Insects
September 12 - Marsh Life/Birds
October 3 - Interpretive Skills Volunteerism
(Note: locations subject to change)
Automobile transportation and a Michigan State Park Recreation Passport is necessary. Carpooling can be coordinated as needed.
What to Expect
Students will be provided with a notebook, materials, a copy of Douglas Tallamy's Bringing Nature Home and the Kaufman Field Guide to Nature of the Midwest.
Students should plan to wear weather and activity appropriate clothing such as closed toed shoes or hiking boots, hat, long pants, etc.
A camera, hand lens, field guides, related apps preloaded on smart phones and binoculars may also prove helpful on lab walks.
All classes will be held rain or shine.
Final Exam
At the completion of the core sessions, a take home final exam will be given. Participants will need to earn an 80% or better to be certified as a Michigan Master Naturalist.
Attendance
Each Master Naturalist is expected to attend every one of the six core sessions.
If a participant misses more than one session, then he or she cannot become a certified Michigan Master Naturalist.
Costs
$250 per person includes six sessions, materials and handouts.
Cancellations received after April 4 will incur a $100 cancellation fee.
Cancellations received on week prior to the start of class will not be refunded.
Note: Registration will close when the class is full.
Maximum class size is 30 participants.
Related Topic Areas
Natural Resources, Lakes, Streams & Watersheds, Livable Communities, Energy, Fisheries & Wildlife, Forestry, Invasive Species, Water Quality, Lawn & Garden, Master Gardener Program, Climate Change & Variability
Related People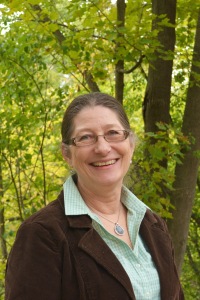 ---