Michigan Substance Use Prevention Education and Recovery (MiSUPER): National Prevention Week Webinar
May 14, 2021 12:00PM - 1:00PM
Online via Zoom
---
Contact: For questions related to this webinar or the registration process, please contact Lauryn Lin at lrlin@msu.edu.
Opioid use disorder is a complex problem that can affect anyone. It knows no demographic boundaries. However, individuals in rural areas often face additional challenges and risk factors, such as isolation, unemployment, and poverty. Limited resources for prevention, education, treatment and recovery further compound the problem.
Webinar Presentation Objectives:
To define opioids and opioid misuse.
To provide an overview of how opioids affect the body.
To look at how the opioid crisis has impacted Michigan.
To identify treatment and recovery options.
To discuss how rural communities have been impacted by the opioid crisis.
To learn how to support someone in recovery.
COST: FREE

Please register in advance for this one hour webinar. You will receive the Zoom webinar link and password after registration.
Continuing Education Credit: Participants can receive one MCBAP or Social Work continuing education credit hour (approved by the Michigan Social Work Continuing Education Collaborative - Approval #111820-00) for attending the webinar. If you would like to receive a certificate of attendance or CE credit, please plan to attend the full webinar to receive further instructions on submitting a request.
Funded by the Substance Abuse and Mental Health Services Administration (SAMHSA), MiSUPER is a two-year collaborative project between MSU Extension, MSU College of Human Medicine (MSU-CHM) and the Health Department of Northwest Michigan (HDNW). The overall goal of the MiSUPER project is to increase awareness of opioid misuse in rural communities regarding prevention, addiction treatment options, and recovery support so that community members and healthcare professionals can recognize signs of misuse, suggest options for professional treatments and support those in recovery.

To learn more about MiSUPER, visit the MiSUPER website here. This presentation is funded in part by SAMHSA.
Get Directions
Related People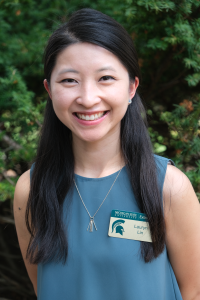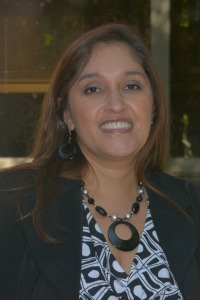 Georgina Perry
perrygeo@msu.edu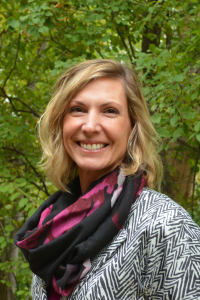 Abigail Cudney
ajcudney@msu.edu
---