Michigan 4-H Horse Judging Workshop & Practice Contest
February 1, 2019 - February 2, 2019 Friday evening workshop: 6:30 p.m.-9 p.m., Practice contest Saturday morning: 8:30 a.m.
MSU Pavilion, Auditorium, 4301 Farm Ln, Lansing, MI 48910
---
Contact: Taylor Fabus, tenlenta@msu.edu
This is a great opportunity to work out youth judging teams, or to just get an idea what a judging team is all about! Friday evening's session will feature MSU Extension Educator and MSU Horse Judging Team coach Taylor Fabus. Saturday morning, participants will have the chance to judge high quality Quarter Horses, and deliver a set of oral reasons. Each class will be critiqued by officials and tips will be given on improving your reasons. We have divisions for Cloverbud (5-7 yrs), Junior (8-13 yrs), Senior (14-19 yrs) and coaches/adults!
Registration and more information is available through MSU College of Agriculture and Natural Resources.
The cost of attendance for this workshop is $15.00 for each youth/coach/adult if registered by January 30 (add $5 to register at the door). For just $20 total you can also have access to the Saturday riding clinics in the arena (or $25 if you're registering at the door Friday night)! Make checks payable to MSU and send them to Taylor Fabus at 474 S. Shaw Ln., Room 1287 Anthony Hall, East Lansing, MI 48824 or tenlenta@msu.edu. You can also pay online.
Related Topic Areas
Event Location
Pavilion for Agriculture and Livestock Education. 4301 Farm Lane, Lansing, MI 48910
517-432-5566
Get Directions
Related People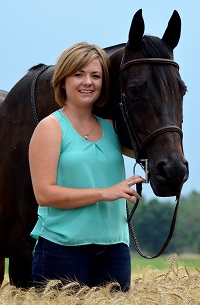 Taylor Fabus
517-353-1748
tenlenta@msu.edu