CANCELED: 4-H Robotics Challenge
March 14, 2020 - March 15, 2020
Kettunen Center, 14901 4-H Dr, Tustin, MI 49688
---
Contact: Beth Wood, woodbet1@msu.edu; Tracy D'Augustino, daugustt@anr.msu.edu, 989-724-6478
THIS EVENT HAS BEEN CANCELED DUE TO MSU'S RESPONSE TO THE NOVEL CORONAVIRUS.
READ MORE ON THE MSU 2019 NOVEL CORONAVIRUS WEBSITE.
The hyperlink should link to: https://msu.edu/coronavirus/.
Time:
Registration: Saturday, March 14, 2019, 10-10:30 a.m.
Workshop Ends: Sunday, March 15, 2019, after lunch

Cost:
$95.00 - 4-H members age 11-16 (as of January 1) and their VSP 4-H chaperones
$115.00 - non 4-H members that will receive 4-H membership as part of their registration (Be sure to register on 4-H Online (https://www.4honline.com/) and contact their county 4-H Program Coordinator https://www.canr.msu.edu/outreach/county.)
$155.75 - Adults that have not completed the Volunteer Selection Process
In order to participate youth participants MUST complete their registration as members of Michigan 4-H for the 2019/2020 4-H program year, which begins on Sept. 1, 2019. Returning 4-H members can reenroll in Michigan 4-H, and new 4-H members can register for the first time by going to https://mi.4honline.com/. As part of the process to enroll in Michigan 4-H, you will need to pay the $20.00 Michigan 4-H Participation Fee for 2019/2020 4-H year as part of this registration. Youth who do not complete their reenrollment or enrollment in Michigan 4-H will have their registration cancelled on Feb. 23, 2020.

No refunds will be given for persons canceling without a replacement after Feb. 26, 2020. Persons who do not show up at the workshop or do not have a replacement will be billed the full registration fee.

Who Should Attend?
4-H members age 11-16 as of Jan. 1, 2020 and 4-H chaperones.

Conference Objective:

Come share your excitement about robotics at the 4-H Robotics Youth Challenge. Youth will participate in teams of 2-5 in one of three robotics track that they select. Following the challenge, the teams will be scrambled and youth will participate in a mystery challenge. All youth will register as individuals and can list their preferred teammates. Youth will discover their teams upon arrival and meet their teammates during the opening session.
Related Topic Areas
Keweenaw County, Houghton County, Ontonagon County, Baraga County, Gogebic County, Iron County, Dickinson County, Menominee County, Delta County, Marquette County, Alger County, Schoolcraft County, Luce County, Chippewa County, Mackinac County, Emmet County, Charlevoix County, Cheboygan County, Otsego County, Presque Isle County
Event Location
Kettunen Center 14901 4H Drive, Tustin, MI 49688

Get Directions
Related People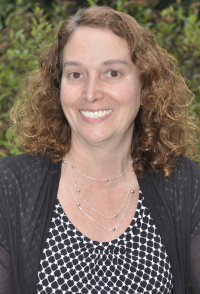 Tracy D'Augustino
989-724-6478
daugustt@msu.edu