Middle & High School Pilot Program: Lake Sturgeon Community Science
January 11, 2021 - March 15, 2021
---
Contact: For information, contact Doug Larson at larso147@msu.edu or Meaghan Gass at gassmeag@msu.edu.
Wanted: Middle & High School Educators to pilot a new Lake Sturgeon Community Science Pilot Program!

Michigan State University Department of Fisheries and Wildlife faculty and staff, the Michigan Department of Natural Resources, and the Michigan Sea Grant and Michigan State Extension are launching a Lake Sturgeon Community Science Program in 2021. Pilot classrooms will help researchers learn more about biodiversity and potential predators during sturgeon spawning in the Black River System.

Through the pilot, teachers will have access to suite of instructional videos, background, and lessons pertaining to lake sturgeon and ecological communities in the Great Lakes and their tributaries. This community science program builds upon a repository of information including educational resources available at the Black River Lake Sturgeon Research web site at https://www.glsturgeon.com/outreach/

Selected applicants will receive a $200 honoraria and educational resources including Google Classroom access to:
Underwater video taken from the Black River, MI during the lake sturgeon spawning period in 2020
A video by one of the project leaders that outline all general conceptual areas and goals of the lessons
Slides of instructional materials for all conceptual areas
Background text that provide references that students can use to discuss and answer lesson questions.
Sets of learning objectives and desired outcomes
Following the program, applicants will be asked to evaluate the program, including suggestions for program improvement.
Interested applicants should submit an application by November 30, 2020. Selection of 5 teachers will be made by December 9, 2020. Instructional materials and an orientation will be provided in the beginning-mid of January 2021. Our goal is to have the lesson completed by the end of February 2021 and an evaluation completed by March 15, 2021.
Related People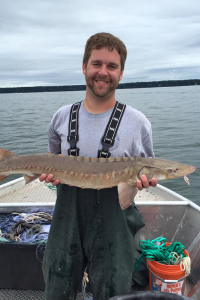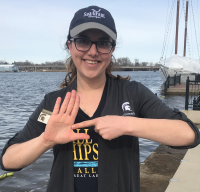 ---