Mindful Mondays Lunch and Learns Kent County
November 4, 2019 - December 2, 2019 11:30 a.m. - 12:30 p.m.
MSUE Kent County Office, 775 Ball Ave NE, Grand Rapids, MI 49503
---
Contact: Holly Tiret
Cost:
FREE - Stress Less with Mindfulness Lunch & Learn Series – (Bring Your Own Lunch)
Typically, we respond to stress as if we were on autopilot. Our brain is wired to go down the same pathways we have used before. Mindfulness offers a way out of this trap.
Who Should Attend:
Any adult interested in learning more about skills and techniques to reduce and manage everyday stress.
Description:
11/04/19 Introduction to Mindfulness - Begin with a Breath
11/18/19 Mindful Eating
12/02/19 Laughter is the Best Medicine
How to Register:
Registration is easy! Call or email. CONTACT: Holly Tiret, 616-632-7893, tiret@msu.edu
Location:
MSU Extension Kent, 775 Ball Ave NE, Grand Rapids MI 49503
Related Topic Areas
Family, Muskegon County, Ottawa County, Kent County, Allegan County, Barry County, Montcalm County, Ionia County, Conflict Resolution, Aging, Bullying, Caregiving, Managing Relationships, Violence Prevention, Healthy Relationships, Nutrition, Workshops & Series, Stress Less with Mindfulness
Event Location
775 Ball Ave. N.E. Grand Rapids, MI 49503
616-632-7865
Get Directions
Related People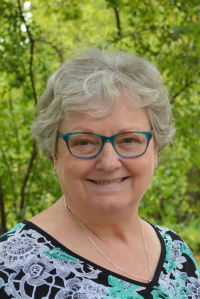 Holly Tiret
616-632-7893
tiret@msu.edu