Mindfulness for Children with 4-H and Great Start
September 25, 2020 - October 30, 2020 10 - 11 am EST
Online via Zoom
---
Contact: Jill Connin , Jessica Price
WHO: For children ages 2-8-years-old attending with a caregiver

WHAT: Six sessions on mindfulness delivered via Zoom using the 4-H Mindful Me curriculum, written specifically for this age group. Each lesson will have a book and activity to reinforce the mindfulness lesson for that day. Activity kits will be mailed to families who pre-register.

WHEN: Fridays from September 25-October 30, from 10-11 a.m. EST

WHERE: Delivered remotely via Zoom--link for connecting will be sent to families that pre-register.

COST: FREE

WHY: Mindfulness is "The awareness that emerges through paying attention on purpose, in the present moment, and nonjudgmentally to the unfolding experience moment by moment." ~Jon Kabat Zinn. Developing a mindfulness skillset at a young age can help children self-regulate, reduce anxiety, and thrive during times of frustration or change. Living in and through a pandemic, reaching the age of attending preschool and school, are all really big things for children to experience and mindfulness practices can help them thrive through those transitions.
Related Topic Areas
Get Directions
Related People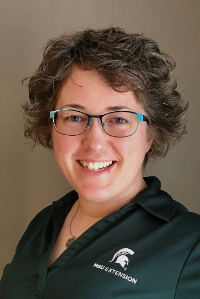 Jessica Price
brown130@msu.edu
---