MLFCN Learning Cohort: Diversity, Equity, and Inclusion
June 1, 2022 Monthly meetings, approximately 1.5-2 hours long
Registration Deadline: May 23, 2022 - 11:59PM
Virtual
---
Contact: Keesa V. Johnson and Liz Gensler
What is the purpose of this learning cohort?
This Diversity, Equity, and Inclusion (DEI) learning cohort will come together around the topic of "equitable participation," drawing upon community knowledge to shift change in an inequitable system.
With the goal of broadening and diversifying participation, the cohort will examine and co-create tools to expand local council connections. Councils will learn about their own values and how they affect the design choices within the local food council, healing justice, and transformative practices for outreach and engagement that can be applied directly within the council's make-up and community.
This cohort will help prepare councils to apply for seed funding for an Equity in Action Project in their community. It is anticipated that intermediate knowledge will be further obtained through the Equity in Action Project grant as funds can be used toward a community co-creation project between the council and its community.
Who is this learning cohort for?
The DEI cohort is designed for local food councils who are interested in increasing outreach and engagement within their local communities. It is expected that 2-3 people attend on behalf of their local food council and we strongly encourage councils to consider inviting a community partner to be a part of their learning action team.
Participants will be able to apply for implementation funding for an Equity in Action Project in early 2023. Technical assistance will also be provided to support outreach and engagement efforts.
Participation
All council members are welcome to participate.
This is targeted toward councils who are interested in community outreach and engagement efforts - including recruitment - though not necessarily centered on a policy issue. If the council is interested in organizing for policy, the Policy Advocacy cohort may be more appropriate.
We recommend that 2-3 representatives from each food council participate, if possible, and that at least one attends consistently. Other council participants could be rotated if appropriate for the council.
If interested in finding out more about this learning experience, email Keesa V. Johnson (johns253@msu.edu) or Liz Gensler (gensler@msu.edu) with names and contact information of your council members who wish to participate by Monday, May 23, 2022.
Registration for this event has closed.
Related People
Keesa Johnson
johns253@msu.edu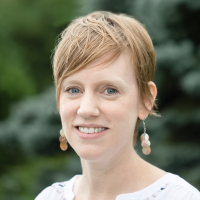 ---