Michigan Local Food Council Network October Phone/Video Conference
October 17, 2019 10:00AM - 11:30AM
---
Contact: Megan Masson-Minock and Liz Gensler
Our featured topic will be a report out on our Legislative Education Day in Lansing and the state budget. We know that many councils could not make the trip but are interested in the latest from Lansing!

We also would like to hear from you about the best ways for local food councils to share with the Network lessons learned from their activities funded by MLFCN seed grants.

As always, we will also have time for federal and state legislative updates as well as for participants to create connections, make offers and ask requests!
Join from PC, Mac, iOS or Android: https://msu.zoom.us/j/188860279
Or join by phone: 646-558-8656 or 408-638-0968 (US Toll)
Meeting ID: 188 860 279
Related Topic Areas
Michigan Local Food Council Network, Ionia County, Clinton County, Eaton County, Ingham County, Midland County, Bay County, Saginaw County, Shiawassee County, Genesee County, Tuscola County, Huron County, Sanilac County, Lapeer County, St. Clair County, Van Buren County, Berrien County, Cass County, Kalamazoo County, Calhoun County
Related People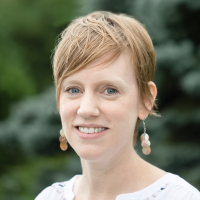 Liz Gensler
517-353-1914
gensler@msu.edu