4-H Money Crunches Goose Chase Game
August 15, 2022 - August 18, 2022
Registration Deadline: August 16, 2022 - 12:00AM
---
Contact: Laurie Rivetto at rivettol@msu.edu
4-H Money Crunches GooseChase: Get "fiscally" fit during this app-based scavenger hunt. Missions will be financial fitness based and great for youth/adult teams. Come join this FREE scavenger hunt based game through the GooseChase app! Win potential prizes and have fun!

WHO SHOULD PARTICIPATE:
Any youth can join! Youth 13 and up can download the GooseChase app to their phone or tablet; younger youth or youth without a phone or tablet can partner with an older sibling or parent/guardian to play as a team.

When registering, please register with the youth name and include team details if more than one youth or youth and adult. Please download and join in the app first so that upon registering you will be able to list the username you already created in the GooseChase app. Usernames should be youth first and last name (example: johnsmith). NOTE: Common names may need additional characters for a user name (example: johnsmith123). If playing as a team, please use the primary user first and last name. Usernames in the app that do not match this registration username will not be eligible for prizes. Inappropriate usernames will not be allowed entry into the game.

GooseChase missions will come through the app and take place throughout the week. Submissions will come in the form of photos, videos, and text.

PRIZES:

Prizes will be given for high points and for creative submissions. Prizes will be mailed to respective winner's home.

This program is free.

This program is made possible by a grant from the Michigan Department of Licensing and Regulatory Affairs.
Registration for this event has closed.
Related People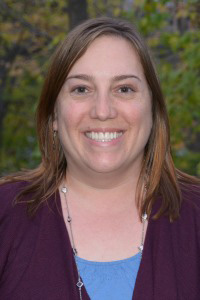 Laurie Rivetto
rivettol@msu.edu
---