MSU Tollgate Children's Garden Story Hour 2019, Mother Goose
August 22, 2019 10:00AM - 11:00AM 10 - 11 a.m.
MSU Tollgate Farm, Children's Garden, 28115 Meadowbrook Road, Novi, MI 48377
---
Contact: Brooke Larm
Join us at MSU Tollgate Farm for summer story hour! Novi Public Library will be partnering with us to share stories about life on the farm. Children will have the opportunity to participate in engaging activities, such as process-based art, sensory experiences, experiments, and games.

Who has a built-in comb? Who lives in a burrow? Who can sleep standing up? Children will have the opportunity to interact with featured animals and observe the animals in their farm habitat to explore the answers to their many questions.

Story Hours for Summer 2019

Thursdays / 10 - 11 a.m.

June 27 - Down on the Farm
July 11 - Fun with Food
July 25 - Exploring the Garden
August 8 - Farm Animals
August 22 - Mother Goose

Ages: This program is designed for children ages 2-5 years old with a parent/caregiver. Children under 2 years old are welcome to accompany their parents and join in with the story/animal visit portions of the program.

Gear and Clothing: Work and play at the farm can be messy, but immensely satisfying! Farm-friendly clothing is recommended. You may wish to bring a picnic blanket from home for story time or they will also be provided.

Weather: Story hours will be held rain or shine. If the weather is favorable, we will gather in the Children's Garden, otherwise, in the case of rain or wet grass, we will hold story hour under the pavilion.

Parking: Please park in the large lot adjacent to Meadowbrook Road by using the vehicle entrance at the top of the hill. Proceed to walk toward the silo and down the steps towards the Children's Garden area. A staff member will be available to direct and assist as necessary.

Cost: $5 per person (preschool-age child, accompanying adults, and accompanying siblings - children under 2 years old are free)
Registration is required and space is limited, so be sure to register early! Please only register for the dates you can commit to attending so we may provide as many as possible with an opportunity to join in on the fun!

Are you interested in other farm and nature-based programs offered for preschool-age children? Check out our website for more information on our Farm Sprouts program.

Refunds are not available. All fees support MSU Tollgate Farm Early Childhood Programs. Thank you!
Event Location
28115 Meadowbrook Road Novi, MI 48377
248-347-3860
Get Directions
Related People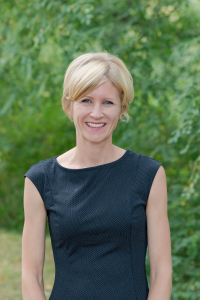 Brooke Larm
248-347-0269 ext 230
larmb@msu.edu