MSU Tollgate Farm Fall Virtual Secret Life of Trees Interactive Weekly Series- October 12th-15th
October 12, 2020 - October 15, 2020
Online
---
Contact: For information contact Ellen Koehler at koehle43@msu.edu or 248-701-9956.
This fall, we'll explore the secret life of trees as we investigate big ideas - how trees have unique and diverse life cycles and how they have amazing structures and functions that help them survive and grow. Do trees compete or cooperate as they use resources in their own environment to survive. Which trees grow at Tollgate Farm and why? How are they alike and different from the trees in the students yard, park, or schoolyard. Aligned with literacy, math, and Next Generation Science Standards, students will get to know trees up close and personal. Interact with MSU Tollgate Farm staff, visit the fields and gardens, engage in STEM challenges, and learn about how we are a part of the same ecosystem as the trees around us and how we can give back to the trees that provide so much for us.

For grades K-2

Cost: $30 first youth participant, $15 additional youth in family
Cancellation fee of $15 per family in after October 5.
A link to join interactive sessions will be sent to registrants before the series begins.
Related Topic Areas
Community, 4-H Animal Science, 4-H Arts, 4-H Environmental & Outdoor Education, 4-H Community Service & Service Learning, 4-H Science & Engineering, 4-H Capacity Building for Youth Development Programs, 4-H Plants, Soils & Gardening, 4-H Rabbits & Cavies, 4-H Goat Production & Management, 4-H Sheep Production & Management, 4-H Beef Production & Management, 4-H Visual Arts, 4-H Biological Science, 4-H Poultry Production & Management, 4-H Dairy Cattle Production & Management, 4-H Animal Evaluation, 4-H Horses & Ponies, 4-H Swine Production & Management, 4-H Communications
Related People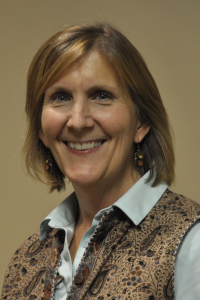 Ellen Koehler
koehle43@msu.edu
---