CANCELED: MSU Tollgate Farm Stewards Sustainability Leadership Institute 2020
June 15, 2020 - June 20, 2020
---
Contact: Ellen Koehler
THIS EVENT HAS BEEN CANCELED DUE TO MSU'S RESPONSE TO THE NOVEL CORONAVIRUS.
READ MORE ON THE MSU 2019 NOVEL CORONAVIRUS WEBSITE.
The hyperlink should link to: https://msu.edu/coronavirus/.
So, what is this sustainability thing really all about? How do you as a young leader create positive sustainability outcomes? What does it mean to be a good steward at home, at school, at the farm? How are environmental stewardship models and sustainable models of food production a part of Tollgate Farm camp life?
Learning about sustainability means "creating, integrating, and harnessing new knowledge to protect and improve social and natural systems and their interactions" (Teton Science Schools). Join us this summer for a week-long leadership institute from June 15th to the 20th, 2020 to explore answers to these questions and expand your ability to make a positive difference in the world around you. This fun and challenging leadership summit is for teens ages 15-19 who love adventure. The experience incorporates a mentorship model, a leadership role at stewards trainings and at camp, a multi-day outdoor wilderness team-building experience, and a capstone action project during summer camp.

Tollgate welcomes all and strives to provide opportunities for youth and adults of all income levels to experience farm-based experiential learning. The goal of the financial aid committee is to provide youth and adults with the opportunity to enrich learning and broaden their experiences. Assistance is determined based on need and SSLI applicants can learn more or apply HERE.

For questions about SSLI, contact Ellen Koehler at koehle43@msu.edu.

HOW TO REGISTER

MSU Extension Tollgate Farm Camps are a program of Michigan 4-H Youth Development.
4-H enrollment at 4-H Online is required for your child to attend MSU Tollgate Farm Camp.

Step 1: Go to 4-H Online to enroll/re-enroll as Oakland County 4-H members.
See the registration page for complete 4-H enrollment instructions.

Step 2: After completing 4-H enrollment at 4-H Online, register for Tollgate Stewards Sustainability Leadership Institute.
You will pay for registration and your $20 4-H enrollment fee together.


For questions regarding 4-H Online registration, please contact Oakland County 4-H at 4Hoakland@anr.msu.edu or 248-858-0889.
For questions regarding SSLI registration, please contact Ellen at Tollgate at 248-347-0269, ext. 227 or koehle43@msu.edu.

IMPORTANT DATES FOR SSLI PARTICIPANTS

Monday, May 4: Deadline to apply for SSLI positions
Date to be determined: SSLI Interviews
Monday, June 15 - Friday, June 19: SSLI Training (including multi-day overnight adventure trip June 16-18)
Friday - Saturday, June 19 - 20: Stewards and Stewards-in-Training mandatory overnight training 9 a.m. Friday - 2 p.m. Saturday afternoon
Thursday, July 23: 4 - 8:30 p.m. SSLI/Stewards/Stewards-in-Training Midsummer Training & Celebration
Friday, August 21: 4:30 - 8 :30 p.m. SSLI, Stewards, & Stewards-in-Training Camp Closing Celebration
Tollgate SSLI spaces are limited, so register early.
Participants under 18 need parental consent to participate in this program.

If registration is full,
please email koehle43@msu.edu
to be added to the wait list.
Cancellation Policy: SSLI cancellations between May 15th and 2 weeks prior to the first day of the camp week will incur a cancellation fee of $100.
No refunds less than 2 weeks prior to first day of camp.
Related Topic Areas
4-H Arts, 4-H Environmental & Outdoor Education, 4-H Community Service & Service Learning, 4-H Science & Engineering, 4-H Capacity Building for Youth Development Programs, 4-H Plants, Soils & Gardening, 4-H Youth Mentoring, Michigan 4-H Youth Conservation Council, 4-H Proud Equestrians Program, 4-H Citizenship & Tribal Citizenship Academies, 4-H Veterinary Science, 4-H Biological Science, Outdoor Adventure Challenge, 4-H Science Blast in the Class, 4-H Poultry Production & Management, 4-H Animal Evaluation, 4-H Horses & Ponies, 4-H Communications, 4-H Life Skills, 4-H Healthy Youth
Event Location
28115 Meadowbrook Road Novi, MI 48377
248-347-3860
Get Directions
Related People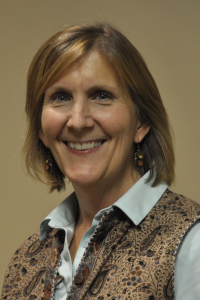 Ellen Koehler
248-347-0269 ext 227
koehle43@msu.edu