MSU Tollgate Starry Night on the Farm Family Overnight 2020
June 12, 2020 - June 13, 2020
MSU Tollgate Farm and Education Center
---
Contact: Ellen Koehler
Friday, June 12, 6 p.m. - Saturday, June 13, Noon
For children ages 6 - 13 with parent or guardian*
Cost: $45 per adult, $40 per child
Group discount available for groups of 10 or more who register at the same time. Please contact koehle43@msu.edu with questions regarding group registration of 10 or more.
Preregistration required
Starry Night on the Farm combines adventure and learning for a fun family overnight. What better way to celebrate summer's arrival than to join us at MSU Tollgate Farm and Education Center for an exciting outdoor overnight learning experience? This family-oriented visit will give you a rare glimpse into what goes on after sundown on the farm. Come explore the night sky and the importance of agriculture and the sun in our daily lives.

Arrive Friday evening after dinner to enjoy an evening wagon ride, investigate the nighttime woods, and visit our animal friends. Explore the science of the summer solstice and the night sky with the Oakland Astronomy Club. Enjoy astronomy investigations, solar system games on the hill, and s'mores around the campfire before settling down for the night. Depending on weather, we'll camp outdoors or in the historic 1850s barn before waking to a farm fresh breakfast and morning animal chores. Leave with warm memories and new friends.

Cost: $45 per adult, $40 per child
6 - 13 year olds with parent or guardian*
*5 year olds welcome with parental discretion - evening goes late
Please call 248-347-0269 ext. 227 if you have questions about available group discounts.
Bring your own tent or we have some tents are available to borrow.
Call 248-347-0269 ext. 227 or email koehle43@anr.msu.edu for more information.
If you find you need to cancel, we ask that you please do so before May 12.
For cancellations from May 12 to June 1, there is a $25 cancellation fee per person. No refunds after June 1st.
Related Topic Areas
Oakland County, Macomb County, Wayne County, 4-H Animal Science, 4-H Arts, 4-H Environmental & Outdoor Education, 4-H Leadership, Citizenship & Service, 4-H Capacity Building for Youth Development Programs, 4-H Plants, Soils & Gardening, 4-H Youth Mentoring, 4-H Citizenship & Tribal Citizenship Academies, 4-H Biological Science, 4-H Animal Evaluation, 4-H Horses & Ponies, 4-H Communications, Inclusive 4-H, 4-H Careers & Entrepreneurship, Jump Into Foods & Fitness (JIFF), 4-H Cloverbuds (Ages 5-7)
Event Location
28115 Meadowbrook Road Novi, MI 48377
248-347-3860
Get Directions
Related People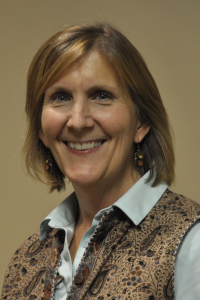 Ellen Koehler
248-347-0269 ext 227
koehle43@msu.edu