National Diabetes Prevention Program
September 13, 2019 - August 21, 2020 Fridays 9/13/19 - 8/21/20 9 - 10 a.m.
Salvation Army 1235 Fulton Street Grand Rapids, MI 49503
---
Contact: Christi Demitz
The National Diabetes Prevention Program brings to communities a lifestyle-change program for preventing type 2 diabetes. It is based on research led by the National Institutes of Health and supported by the Centers for Disease Control and Prevention. Lifestyle coaches support, encourage, and inform participants and work through challenges that may arise providing an environment that encourages self-management for the participants' health and well-being.

Eligibility criteria includes:
Be at least 18 years old and
Be overweight (Body Mass Index ≥25; ≥23 if Asian) and
Not be pregnant and
Have no previous diagnosis of type 1 or type 2 diabetes and
Have a blood test result in the prediabetes range within the past year:

Hemoglobin A1C: 5.7–6.4% or
Fasting plasma glucose: 100–125 mg/dL or
Two-hour plasma glucose (after a 75 gm glucose load): 140–199 mg/dL or
Have a previous clinical diagnosis of gestational diabetes
Participants with a diagnosis of Type 1 or Type 2 diabetes are not eligible for this program.
An information session will be provided on Wednesday, Aug. 14, 2019, at 1 p.m. Sessions begin Friday, Sept. 13, 2019, at 9 a.m., and meet weekly for 16 weeks and then monthly for 6 months. As a participant, you will work with a certified lifestyle coach in a group setting learning to adopt healthy lifestyles that include healthy eating and incorporating physical activity and sharing information to assist you with your goal to decrease and prevent your risk of developing type 2 diabetes.
The program is supported financially by a grant from the Kent County Medical Society Alliance Foundation and Michigan State University Extension.
Salvation_Army_September_2019.pdf
Get Directions
Related People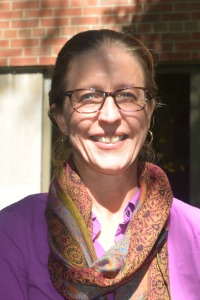 Christi Demitz MSW
616-632-7881
demitzch@msu.edu