National Diabetes Prevention Program--Cedar Springs
March 7, 2019 6:00PM - 7:00PM 6 - 7 p.m.
107 N. Main Street NE, Cedar Springs, MI 49319
---
Contact: Christi Demitz
To be eligible to participate, you must have a body mass index (BMI) of 25 or higher (23 or higher if Asian American) and be at-risk for prediabetes or have test results showing you have prediabetes. This workshop is not for people with diabetes. You are at high-risk if you answer "yes" to more than 3 of the following:
I am 45 years of age or older.
I am overweight.
I have a parent with diabetes.
I have a sister or brother with diabetes.
My family background is African American, Hispanic/Latino, American Indian, Asian American, or Pacific Islander.
I had diabetes while I was pregnant (gestational diabetes), or I gave birth to a baby weighing 9 pounds or more.
I am physically active less than three times a week
The National Diabetes Prevention Program is based on the Diabetes Prevention Program research study led by the National Institutes of Health and supported by Centers for Disease Control and Prevention. The lifestyle program shows that making modest behavior changes, such as improving food choices and increasing physical activity to at least 150 minutes per week, results in participants losing 5% to 7% of their body weight. These lifestyle changes reduced the risk of developing type 2 diabetes by 58% in people at high risk for diabetes.
There is an information session on Thursday, March 7, 2019, from 6 - 7 p.m. at Cedar Springs Public Library, 107 N. Main Street NE, Cedar Springs, MI 49319. The sessions will start on Thursday, March 14 from 6-7 p.m. You will work with a lifestyle coach in a group setting to receive a 1-year lifestyle change program that includes 16 core sessions (roughly once per week) for the first 6 months and 6 monthly sessions for the last 6 months.
The program is supported financially by Michigan State University Extension and the Kent County Medical Society Alliance Foundation.
NDPP_Cedar_Springs_Library_Mar_2019.pdf
Related Topic Areas
Community, Family, Food & Health, Newaygo County, Muskegon County, Ottawa County, Kent County, Allegan County, Barry County, Montcalm County, Ionia County, National Diabetes Prevention Program, PATH, Dining With Diabetes, Cooking for Crowds, Eat Healthy, Be Active, Eat Smart, Live Strong, Chronic Disease, Diabetes, Nutrition
Get Directions
Related People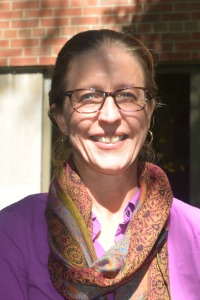 Christi Demitz
616-632-7881
demitzch@msu.edu