Native bees of Michigan: How to identify and support our native pollinators
June 17, 2021
---
Contact: Ana Heck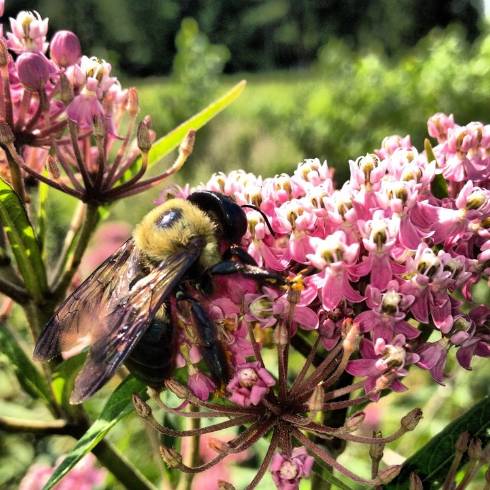 Register for the online webinar!
Did you know there are over 400 native bees in Michigan? From large, fuzzy bumble bees to tiny and shiny metallic sweat bees, our native pollinators are fascinating and great pollinators! Learn more about some of our most common types of bees and how to spot them - carpenter bees, sweat bees, leafcutter bees, longhorns and more! We will walk through what these pollinators look like and how to best provide habitat for them so they have the food and nesting resources they need to thrive.
Rebecca Tonietto is an Assistant Professor of Biology at the University of Michigan-Flint and has been studying bees in cities and restored settings for over a decade. Her MS and PhD are in Plant Biology and Conservation from Northwestern University and she was a 2015 Smith Fellow. Her favorite plant is probably Black-eyed Susan (Rudbeckia hirta) but she can't pick a favorite bee - it is just too hard.
Sign up for MSU's Pollinators and Pollination Event's Newsletter. Visit our webinar page for information on Michigan Pollinator Initiative webinars.
Photo Credit: Rebecca Tonietto Lab
Related People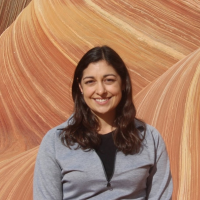 ---