NCI Charrette Management and Facilitation Certificate Training – Washington, DC
March 6, 2019 - March 7, 2019
640 Massachusetts Ave NW, Washington DC 20001
---
Contact: Contact Holly Madill with questions about this event.
The National Charrette Institute is hosting a Charrette Management and Facilitation certificate training in Washington, DC. This advanced training is targeted toward directors and project managers who are charged with managing charrettes, or who may hire a consultant to conduct a charrette.
The training focuses on the nuts-and-bolts tools needed for managing a multiple-day charrette. Also included is a public meeting facilitation skills boot camp.
Prerequisite
Prior to attending NCI Charrette Management and Facilitation™, individuals must have attended the NCI Charrette System™ training (public, online or at their organization).
Tentative Agenda*
Day 1: 1-5pm
Day 2: 9am-noon
*Start and end times may vary slightly
Pricing
Early registration $345 through Feb 4, 2019.
Regular registration $395, Feb 5-Feb 18, 2019.
Does not include meals, transportation, parking or lodging.
Group Discount
Twenty percent (20%) discount when your organization registers five or more people.
Contact Holly Madill for more details.
Location
Meals, transportation, parking or lodging may be explored on this map.
CEUs
6.5 AIA/CES | 6.5 AICP/CM
Capacity
Capacity is limited to 40 participants on a first come, first served basis.
Instructors
How to Register
Registering for a NCI training program can be completed in one of two ways and is tied to your method of payment (either credit card or check).
Pay by Credit Card (preferred): Register online using the MSU Cashnet system. All needed information will be gathered through this checkout process.
Pay by Check: Download the Registration Form, and complete and return this form with your check. Note: This PDF is an Acrobat fillable-form and must be opened with the Adobe Acrobat Reader software. Simply right-click on the "Registration Form" hyperlink from your browser and select "Save link as." Then, you can open up the PDF file using the Adobe Acrobat Reader software from your computer to complete the form.
Get Directions
Related People
Holly Madill
(517) 884-7743
nci@msu.edu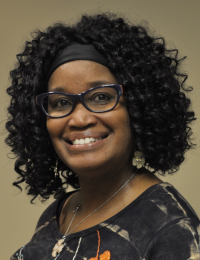 Crystal Wilson
313-309-1674
wils1374@msu.edu