NCI Charrette System Certificate Training – Washington, DC
March 4, 2019 - March 6, 2019
640 Massachusetts Ave NW, Washington DC 20001
---
Contact: Contact Holly Madill with questions about this event.
The National Charrette Institute is hosting a Charrette System certificate training in Washington DC. This training is ideal for anyone involved in transforming communities and organizations, including city and regional planners, public health staff, developers, architects, land and transportation planning consultants, and citizen advocates.
This 2.5-day training represents a collaborative project management system centered on the co-design process using charrettes. Course content includes project assessment tools for gauging the length and cost of a charrette using a project budget, political considerations and design difficulty.
Also included in the case study-based training are conflict resolution tools, high- and low-tech tools for stakeholder engagement and public meetings.
Tentative Agenda*
March 4-6, 2019
Day 1: 9am-5pm, one hour lunch on your own
Day 2: 9am-5pm, one hour lunch on your own
Day 3: 9am-noon
*Start and end times may vary slightly
Pricing
Early registration $695 through Feb 4, 2019.
Regular registration $785, Feb 5-Feb 18, 2019.
Does not include meals, transportation, parking or lodging.
Group Discount
Twenty percent (20%) discount when your organization registers five or more people.
Contact Holly Madill for more details.
Location
Meals, transportation, parking or lodging may be explored on this map.
CEUs
15.25 AIA/CES | 15.25 AICP/CM
Capacity
Capacity is limited to 40 participants on a first come, first served basis.
Suggested Reading
The Charrette Handbook, 2nd Edition is not required, but suggested reading. The book may be purchased from the following and may take up to 4 weeks to ship:
Routledge/Taylor & Francis Group: Paperback: $52.95 / E-Book price: $47.66. APA members are entitled to 20% off all print books orders from Routledge.com.
Amazon: Paperback price: $52.95 / Kindle price: $42.36 and other sellers.
Instructors
How to Register
Registering for a NCI training program can be completed in one of two ways and is tied to your method of payment (either credit card or check).
Pay by Credit Card (preferred): Register online using the MSU Cashnet system. All needed information will be gathered through this checkout process.
Pay by Check: Download the Registration Form, and complete and return this form with your check. Note: This PDF is an Acrobat fillable-form and must be opened with the Adobe Acrobat Reader software. Simply right-click on the "Registration Form" hyperlink from your browser and select "Save link as." Then, you can open up the PDF file using the Adobe Acrobat Reader software from your computer to complete the form.
Get Directions
Related People
Holly Madill
(517) 884-7743
nci@msu.edu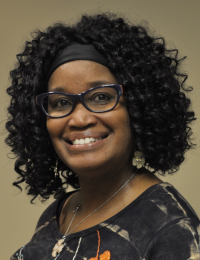 Crystal Wilson
313-309-1674
wils1374@msu.edu