NMUxMSU Mending the stress fence
September 9, 2022 3:00PM - 5:00PM
1401 Presque Isle Ave, Marquette, MI 49855
---
Contact: Remington Rice, PhD riceremi@msu.edu
Farmers, farm workers and agricultural professionals endure numerous uncontrollable stressors. Many farmers face financial problems, market uncertainties, farm transfer issues, production challenges and communication barriers. You may know farmers who struggle with stress, anxiety, depression, burnout, indecision or suicidal thoughts. This short program will help participants create self-awareness and provide you with tools and resources to help those in need.
When: Friday, September 9, 2022
3:00 PM - 5:00 PM Psychological Science Colloquium
Where: Marquette, MI; NMU campus Northern Center Peninsula II
Cost: Free
Duration: 30-minute presentation followed by open discussion
Objectives
Understand signs and symptoms of stress in agriculture.
Learn about wellness.
Learn how to ask open-ended questions.
Improve understanding and awareness of the warning signs of suicide and resources to help support someone in need.
Get Directions
Related People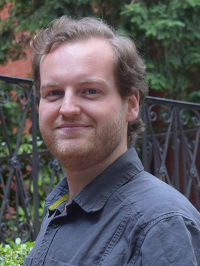 Remington Rice PhD
riceremi@msu.edu
---