Northern Michigan Forestry and Wildlife Habitat Expo
October 5, 2019 9:00AM - 3:00PM
Kirtland Community College 4800 W 4 Mile Rd. Grayling, MI 49738
---
Contact: Julie Crick
Join us for this daylong event where you will have the opportunity to learn more about how forestry creates wildlife habitat, and how you can benefit from the forest products industry hub located at 4 Mile Road in Grayling.
During the first half of the day, there will be two sets of presentations from which you can choose. One set will focus on creating game habitat through forestry activities, including food plots. The other will focus on creating non-game wildlife habitat through forestry activities, and will also include an update on pests and diseases currently affecting our forests. In the afternoon, there will be a panel of industry representatives who will provide information about the products manufactured at 4 Mile Road as well as forestry services available to landowners.
Throughout the day, we have extended breaks to allow everyone time to visit the exhibitor area. In the exhibitor area, there will be information available from assistance providers ready to help you take the next steps on your land.
The cost to attend this one day educational event is $30 per person.
Attend with a friend (and register together) for $50.
Cost includes lunch.
Don't miss the exciting event!
Register today!!
Get Directions
Related People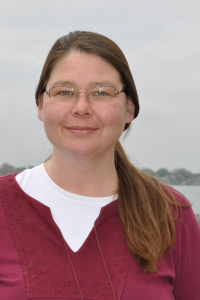 Julie Crick
989-275-7179
crickjul@msu.edu