ODEI First Tuesday: Featuring Christián Henry from Michigan State University
January 18, 2022 4:30 - 5:30 pm
Registration Deadline: January 18, 2022 - 04:00PM
Online
---
Contact: For more information contact Ayodele Dare at ANR.DEI@campusad.msu.edu.
The Office of Diversity, Equity and Inclusion invites the College of Agriculture and Natural Resources community to attend the ODEI First Tuesday Event.
The November event features Christian Henry, a doctoral candidate in the Department of Forestry at Michigan State University.
First Tuesdays
These monthly discussions are open to all though are geared toward graduate student concerns.
First Tuesday events are an opportunity to hear from diverse scholars and professionals from the agriculture and natural resources industry, government and higher education disciplines speak about their own career and life paths, as well as their research, work or opportunities in a variety of fields.
Register to receive the online participation details. For questions, contact anr.dei@msu.edu.
Background on Christián Henry
Christián Henry is a doctoral candidate in the Department of Forestry at Michigan State University where she studies lignin valorization via polyurethane foam formulation. During her time at MSU, she has served as the National MANRRS Region V and VI Graduate Student Vice President, National Graduate Student Parliamentarian, MSU MANRRS Graduate Student Chair, and the Black Graduate Student Association Secretary and Events Coordinator. Christián has received numerous grants and accolades including an academic achievement graduate assistantship, a Farm Credit VIP Scholar award, a COGS disciplinary leadership award, and the BFSAA Graduate Emerging Leader Award. Christián received her bachelor's degree in Agricultural Engineering Technology and Business from Mississippi State University. During her time at MSU-South, she worked as an alumni call center manager, athletic academic tutor, undergraduate researcher, and was a 2015 Demmer's Scholar, interning with the United States Department of Agriculture's Foreign Agricultural Service. Upon graduation, Christián hopes to obtain an offer of employment in the Federal Government, the chemical industry, or academia; allowing her to continue her work as a researcher, mentor, and scholar.
Publication
Alinejad, Mona, Christián Henry, Saeid Nikafshar, Akash Gondaliya, Sajad Bagheri, Nusheng Chen, and others, 'Lignin-Based Polyurethanes: Opportunities for Bio-Based Foams, Elastomers, Coatings and Adhesives', Polymers, 11 (2019), 1202 <https://doi.org/10.3390/polym11071202>
Registration for this event has closed.
Related People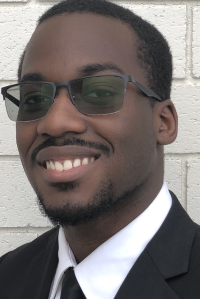 ---