ODEI First Tuesday: featuring Rodney Cole, Vice President of DTE Energy Foundation and Director of Community Engagement.
April 5, 2022 4:30PM - 5:30PM
Brody Hall Dining: 241, Service Rd, East Lansing, MI 48826
---
Contact: For more information contact Ayodele Dare at ANR.DEI@campusad.msu.edu.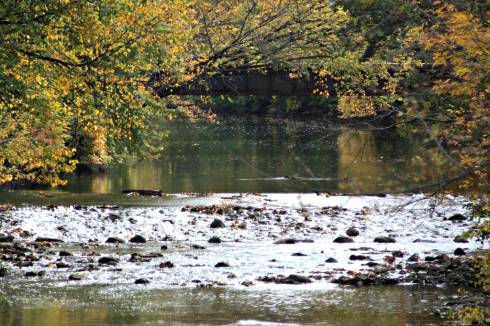 The Office of Diversity, Equity and Inclusion invites the College of Agriculture and Natural Resources community to attend the ODEI First Tuesday Event.
The April ODEI First Tuesday event features Rodney Cole, Vice President of DTE Energy Foundation and Director of Community Engagement.
First Tuesdays
These monthly discussions are open to all though are geared toward graduate student concerns.
First Tuesday events are an opportunity to hear from diverse scholars and professionals from the agriculture and natural resources industry, government and higher education disciplines speak about their own career and life paths, as well as their research, work or opportunities in a variety of fields.
Register to receive the online participation details. For questions, contact anr.dei@msu.edu.
Background on Rodney Cole
Rodney Cole is a two-time MSU graduate with a bachelor's degree in food systems economics and management from the Department of Agricultural, Food, and Resource Economics and a master's degree in resource development from the Department of Community Sustainability. Currently, he serves as the vice president of the DTE Energy Foundation and director of community engagement. In this position, he is responsible for leading their operations and grant strategies with a focus on ensuring the advancement of the DTE Energy Foundation's philanthropic giving activities to deliver meaningful impact throughout Michigan and in places where DTE has a business relationship.
Previously, Cole served as DTE Energy's director for state government affairs, where he directed the articulation and implementation of DTE positions and policies regarding state legislation and regulation in Michigan. He began his career at DTE Energy in 2006 as senior client relations consultant and then served four years as manager of human resources. He then moved on to regional manager where he was responsible for DTE's external affairs within the City of Detroit and later served five years as regional relations manager for Wayne County where he managed the team within all municipalities in the county.
Building on an understanding of economic systems, Cole mastered both the employee and the employer side of human resource management. In a career ranging from consulting, corporate and philanthropic worlds, his insights have enabled stronger, more diverse workforces. Cole has gone above and beyond to not only shape his profession, but also to give his personal time to ensure greater equity in participation in the energy sector and more generally in higher education and civic participation. He serves as a role model for students and to the communities where he remains engaged.
He is also the receipt of the 2022 CANR Diversity, Equity and Inclusion Alumni Award!
Get Directions
---