ODEI Summer Series: Increasing Inclusive Excellence in Our Community
July 8, 2020 12:00PM - 1:30PM
Webinar: Zoom
---
Contact: Shedra Rakestraw , Christie Poitra
While we remain truthful and dedicated to diversity, equity and inclusion at MSU, it is our duty to create a sense of belonging for everyone especially in the wake of these uncertain times.
In this webinar, we will hear from different MSU leaders from campus units on ways to create and promote inclusive excellence in virtual environments.
Come and learn more about:
Programs and available resources that promote inclusive excellence.
Ways our new normal encourages us to support each other.
Ways engagement is meaningful for a virtual environment.
Each panel presenter/campus unit will have 25 minutes to present.
Presenters
---
The ODEI Summer Seminar Series is hosted by the Office of Diversity, Equity and Inclusion in the College of Agriculture and Natural Resources.
Related People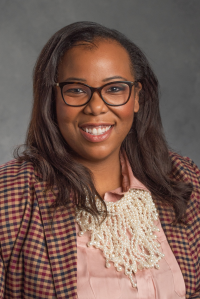 Shedra Rakestraw
517-884-7004
rakestr4@msu.edu
Christie Poitra Ph.D.
517-353-6632
poitrach@msu.edu