ODEI Summer Series: A Review of the Culturally Inclusive College Form
July 22, 2020 12:00PM - 1:30PM
Webinar: Zoom
---
Contact: Shedra Rakestraw , Jennifer "Jeno" Rivera
The MSU College of Agriculture and Natural Resources (CANR) is committed to a culturally inclusive, safe and supportive environment that is free from any and all forms of discrimination, bias, stereotyping, harassment and assault.
To that end, the CANR DEI Committee proposes the Culturally Inclusive College (CIC) Reporting System as a system that will allow CANR to track and respond to behaviors and situations that work against our goals of a safe and supportive environment. This system is intended to supplement and work with the existing structures, such as Office of Institutional Equity (OIE) reporting, unit HR and other resources.
In this seminar, learn more about the CIC Reporting System/form, as well as work being done by the CANR DEI Committee.
Presenter
Share Feedback: CANR Culturally Inclusive College Sharing System
---
The ODEI Summer Seminar Series is hosted by the Office of Diversity, Equity and Inclusion in the College of Agriculture and Natural Resources.
Related People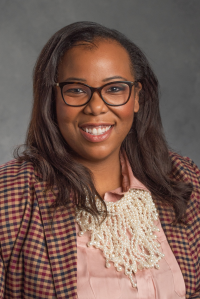 Shedra Rakestraw
517-884-7004
rakestr4@msu.edu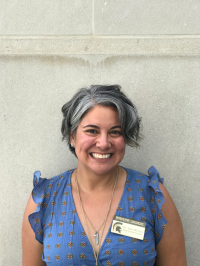 Jennifer "Jeno" Rivera PhD
517-884-7327
jeno@msu.edu