ONLINE Chronic Pain PATH Series March 25, 2021 - May 6, 2021
March 25, 2021 - May 6, 2021
Zoom
---
Contact: For more information or questions contact Jim Harrington at harr1626@msu.edu or leave a message at 989-619-4204. 
*This workshop is online, so participants must be able to fully participate by using device audio and video features.
Chronic Pain PATH is a FREE seven-week, self-management online workshop designed for people living with chronic pain. Family members, friends, and caregivers are also encouraged to attend. This program is open to Michigan residents only. *Please also note- The March 25th session will be a 20 minute introductory overview of the program which gives you the opportunity to ask questions and troubleshoot Zoom. Subsequent sessions will follow weekly on Thursdays and meet for 2 hours. By registering for this workshop, you are agreeing to attend all sessions to the best of your ability.
Cost: FREE
You will learn tools to:
work with health care providers

manage symptoms such as pain, fatigue, difficult emotions, sleep problems, depression

make lifestyle changes such as healthy eating and physical activity

set goals and accomplish them
Benefits of participating:
Sharing with others who understand

Taking ownership of your pain

Knowing you are not alone

Having your voice heard
Related People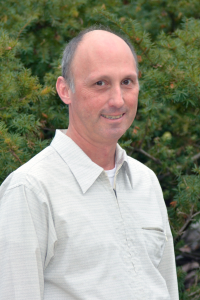 Jim Harrington
harr1626@msu.edu
---