ONLINE: Personal Action Towards Health (PATH)
January 10, 2022 - February 28, 2022 2:00-4:00 PM
Online
---
Contact: Liz Williams, josaitis@msu.edu
PATH is designed to benefit adults with chronic or long-term health conditions including arthritis, heart disease, diabetes, emphysema, asthma, bronchitis and depression. Family members, friends, and caregivers are also encouraged to attend the workshop.
Individual studies have shown that program participants experience improved symptom management, better communication with physicians, a greater sense of self-efficacy, increased physical activity, and better general health compared to those who had not participated in the workshop. Those are just some of the potential benefits.
Workshops are led by two trained leaders who may, themselves, have a long-term health condition. Workshop participants are people with many different health conditions. The workshop content is not disease specific; rather, it focuses on symptoms that are common to people with a variety of health conditions. The goal of the workshop is to help participants become better self-managers. Over the 6 weeks, emphasis is placed on creating personal action plans and setting practical, achievable goals. Participants learn strategies to help them deal with problems such as pain, fatigue, and difficult emotions. Other topics include managing symptoms, managing medications, working with health care providers, relaxation, healthy eating, physical activity and communicating with family and friends.
Mondays, January 10- February 28
2:00- 4:00 p.m. ET
Online via Zoom to register: https://events.anr.msu.edu/PATHCCJanFeb2022JKL/
Please note: The first (1/10) session will be a 30 minute introductory overview of the program which gives you the opportunity to ask questions and troubleshoot Zoom. Following sessions will be held on Mondays at 2:00 p.m. and meet for 2 hours.
COST: FREE
Related People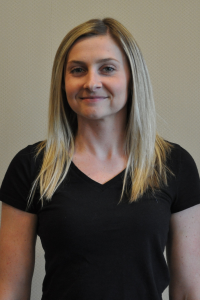 Elizabeth Josaitis
josaitis@msu.edu
---