Online Extension Extras Parenting Hour Screen Time for Young Children
June 29, 2021 8:00PM - 9:30PM
online
---
Contact: Courtney Aldrich, aldric82@msu.edu, (517)552-6909
Screen Time for Young Children
Screens are everywhere, and young children are spending more and more time in front of them. Screens and media can be a great way for children to learn, but may also have a negative impact on their development. This workshop will help participants learn about how screen time and other media exposure impacts children, learn the screen time recommendations for infants, toddlers, and young children and understand ways to decrease screen time for young children.
Extension Extras Parenting Hour is a free online series of parenting workshops that provides guidance for parents of young children as they navigate the joys, challenges and concerns of parenting.
HOW TO REGISTER:
Register in advance for any of the Extension Extras webinar workshops. Choose June 29 to register for Screen Time for Young Children. After registering, you will receive a confirmation email containing information about joining the meeting.
Participants will receive a certificate for attending this class.
Get Directions
Related People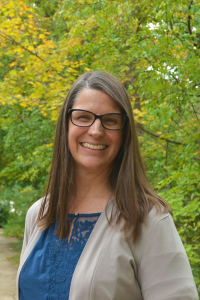 Courtney Aldrich
aldric82@msu.edu
---