Organic Farmer Training Program Begins
March 7, 2022 9:00AM - 5:00PM
Registration Deadline: April 18, 2022 - 12:00AM
---
Contact: msufarm@msu.edu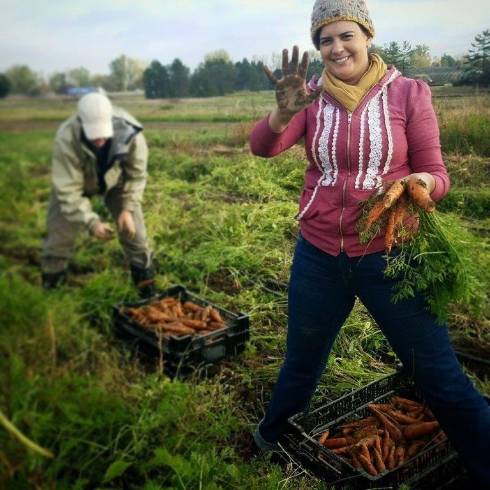 We are still accepting applications for the 2022 Organic Farmer Training Program!
Scholarships are limited: Apply Today!
The OFTP teaches aspiring farmers in a 50/50 mix of field and classroom activities at the 15-acre MSU Student Organic Farm. In the field, everyone participates in hands-on activities, farm walks and equipment demonstrations. In the classroom, we focus on small group activities, full group discussions, guest speakers and participant presentations. Participants also visit 20+ Michigan farms!
Outside of class each Monday, video lectures, readings and practical assignments, like writing a Farm Business Plan will connect learning themes from the class to YOUR farm goals.

The 2022 program takes place on Mondays from 9am-5pm from March 7th-November 14th (NO CLASS Memorial Day, 4th of July, Labor Day or Halloween.) There is one weekend trip to Traverse City (Saturday through Monday, June 25-27.)
Tags: bees, beginning farmer organic, center for regional food systems, educational gardening, farm management, grass-fed, growing vegetables, herbs, mushrooms, organic agriculture, organic farmer training program, student organic farm
---
You Might Also Be Interested In