Packaging Short Course: Packaging for Anti-Counterfeiting
September 23, 2020 - October 6, 2020 The pre-course online session is on Sept. 23, 1:00 - 4:30 p.m. ET. The main course live sessions are, 9/29, 10/1 and 10/6
Online
---
Contact: Cimberly Weir
Packaging for Anti-Counterfeiting
Learners of the 100% online short course Packaging for Anti-Counterfeiting will complete a 10-hour interactive experience supplemented with scheduled office hours and supporting literature and case study reviews. The main course will consist of an overview of Anti-Counterfeiting (AC) as it relates to packaging, history and options for professionals, then shift to understand the product or system weakness. Learners will participate in a vulnerability assessment by first gathering raw information, conducting a vulnerability assessment, implement a process to identify the worst problems, and then utilize a decision-making process to select and propose the optimal program. There is an optional precourse session available to prepare learners for the content discussed in the interactive sessions if you are new to the topic for your organization.
Dates:
Precourse session: Sept 23 1:00 – 4:30pm
Main course will open on September 29 and finish on October 6.
Target Student: A wide range of industry professionals who are tasked with selecting and implementing anti-counterfeit packaging. Also, support other employees who are either managing the problem or monitoring the marketplace.
Course Structure and Logistics
The course will be conducted in six, 2-hour sessions over two weeks: Tuesday, Thursday and Tuesday.
Optional engagement activities including "office hours" support.
Instructor: This course is led by Dr. John W. Spink, (BS 1998, MS 1991, PhD 2009 in Packaging from MSU), Assistant Professor, Department of Supply Chain Management, Eli Broad College of Business at MSU. Other supporting instructors draw upon industry or practical application experience.
Main Course Agenda
| | | |
| --- | --- | --- |
| Day | Topic | Detail |
| Day0/ Preliminary Activities | Warm-up | Open the course two weeks before the first meeting, provide readings and preliminary activities such as a gap analysis. |
| Day1 | Introduction, Assessment | Introduce the counterfeit problem, anti-counterfeit strategies, packaging specific application, and then shift to reviewing current incident to help a student conduct a vulnerability assessment of their products. |
| Day2 | Review assessment and risk rank | Build upon the assessment activity in Day1 to conduct a risk rank to identify the specific worst problems. |
| Day3 | Select packaging and develop a proposal | Build upon the previous information to begin to review the most efficient ACP countermeasure and control systems. Complete a template for a report. |
| Engagement | Conclusion, finished report. | The goal is that at the end of the day, the students have completed a template and can "press save" on a final report. |
Cost for the Pre-course session is $495.00
Cost for the Main Course is: $1995.00
Related People
Cimberly Weir BS PKG, MA HALE
cimberly@msu.edu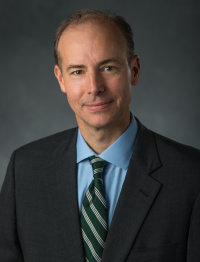 John Spink Ph.D.
spinkj@msu.edu
---