Path (Personal Action Toward Health) Virtual Chronic Disease Leader Training
January 11, 2021 - February 24, 2021
online
---
Contact: For more information contact Dr. Dawn Contreras at contrer7@msu.edu. 
This is a Train the Trainer Event. Upon successful completion of the full course, you will be a certified Virtual Chronic Disease PATH Leader. You will be trained to facilitate the Virtual Chronic Disease PATH program. The PATH program must be facilitated by 2 certified instructors.

Training Sessions are as follows: Virtual Chronic Disease PATH Leader Training is fully online, it consists of 13 training dates. The training starts with a mandatory "Zero Session" on January 11 @ 10 a.m. EST. Training then continues as follows: 7 weeks / bi-weekly on Mondays and Wednesdays for 2.5 hours each session.
Session Zero, January 11
Session 1, January 18 & January 20
Session 2, January 25 & January 27
Session 3, February 1 & February 3
Session 4, February 8 & February 10
Session 5, February 15 & February 17
Session 6, February 22 & February 24

Learn how to facilitate the Chronic Disease PATH Self-Management Program, a 6-week course for individuals who have, or who are caring for someone with chronic conditions. This International Evidence-Based, Disease Prevention Program was developed by Stanford University on the belief that individuals can manage their chronic health condition(s) and live a healthier lifestyle. Two leaders are required to facilitate a workshop.

REQUIREMENTS FOR YOUR ENROLLMENT:
You must have a stable, fast internet connection.
You must have access to a computer and webcam with good sound quality. (NO mobile devices may be used for the training sessions.)
You should be proficient in how to use your equipment and technology, camera, and microphone.
Before the Zero Session you will receive your Virtual Chronic Disease Leader Manual. You must have it available for the entire training event.
You must sign and return an instructor letter of commitment. The letter of commitment outlines expectations for new instructors who attend this grant-funded training. Fulfilling the expectations outlined in the letter of commitment allows us to provide new instructors with the training and PATH leader curricula/materials free of charge. Specific expectations included in the letter of commitment include the following: a) successfully passing the PATH leader course and remaining in compliance with all PATH licensing guidelines, b) helping to organize, co-facilitate, and evaluate at least 1 PATH class within the next 12 months, c) successfully completing the MSU Extension volunteer application and screening progress, and d) agreeing to an annual virtual update session. The letter of commitment needs to be signed, scanned and emailed to Dr. Dawn Contreras prior to the Session Zero on January 11, 2021.
lease note - You must attend all of the sessions, complete homework and take part in the practice teaching sessions.
Related Topic Areas
Get Directions
Related People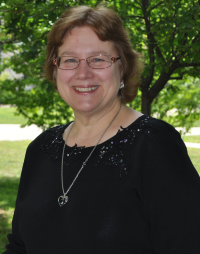 Dawn Contreras PhD
contrer7@msu.edu
---