Pesticide Applicator Training and Core Manual Review
February 6, 2019 9 a.m. - 1 p.m.
State Office Building (2nd floor conference room), 305 Ludington Street, Escanaba, MI 49829
---
Contact: Jim Isleib, (906) 387-2530, isleibj@msu.edu
Pesticide Applicator Training and Core Manual Review
Review of content and practice exam from National Pesticide Applicator Certification Core Manual and MI addendums for private and commercial applicators
Review session and exams for state-certified pesticide applicators.
MSU Extension is offering a pre-exam study session for those seeking state pesticide applicator certification.
State exam offered at 1:30 p.m. eastern time
$20 fee required for study session, payable at the door by cash or check to 'MSU Extension'.
Four recertification credits available for private, commercial core or commecial categories 1A, 1B, 1C, 2, 3A and 6. It is strongly recommended that participants acquire copies of the manual and study thoroughly before taking the state exam. This program will cover only 'core' manual material, no commercial categories.
A State of Michigan official will offer state exams after the review is completed. If you plan to take an exam, register as a 'guest' at www.michigan.gov/pestexam and be prepared to pay $50 for the private exam or $75 for the commercial exam (including any number of category exams) by check payable to 'State of Michigan'. A fee waiver from the State of Michigan is offered to honorably discharged veterans with form DD-214 seeking private pesticide applicator certification.
Lunch will not be provided. A 1/2 hour break is scheduled between the review and the exams for participants to have lunch. If taking an exam, bring your own lunch, or plan for a very quick lunch break.
Related Topic Areas
Delta County, Alger County, Schoolcraft County, Luce County, Chippewa County, Mackinac County, Livable Communities, Landscaping, Christmas Trees, Turf, Athletic Fields, Fruit & Nuts, Vegetables, Lawn & Garden, Field Crops, Integrated Pest Management
Get Directions
Related People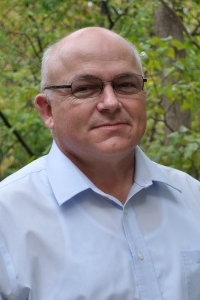 James Isleib
906-387-2530
isleibj@msu.edu